We are always on the look out for interesting people and stories that fit in with our projects and we are big fans of our local markets, Val our Digital Media Specialist is a regular visitor to Strandhill People's Market and she spotted two creatives making beautiful things from what others might see as waste materials.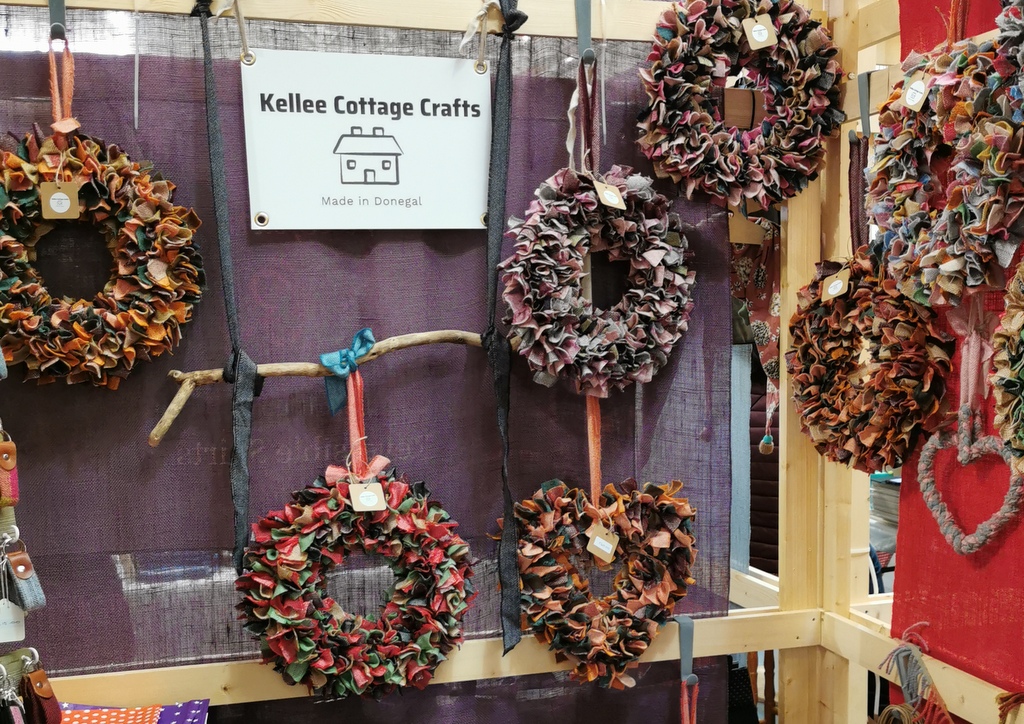 Kellee Cottage Crafts is the brainchild of Sharon Kelly, who is based in Donegal and makes beautiful wreaths, jewellery, keyrings and more, using offcuts of tweed from McNutt of Donegal. Sharon is inspired by the rich landscape of Donegal and this shows in her work. Check out Sharon's website to see her work.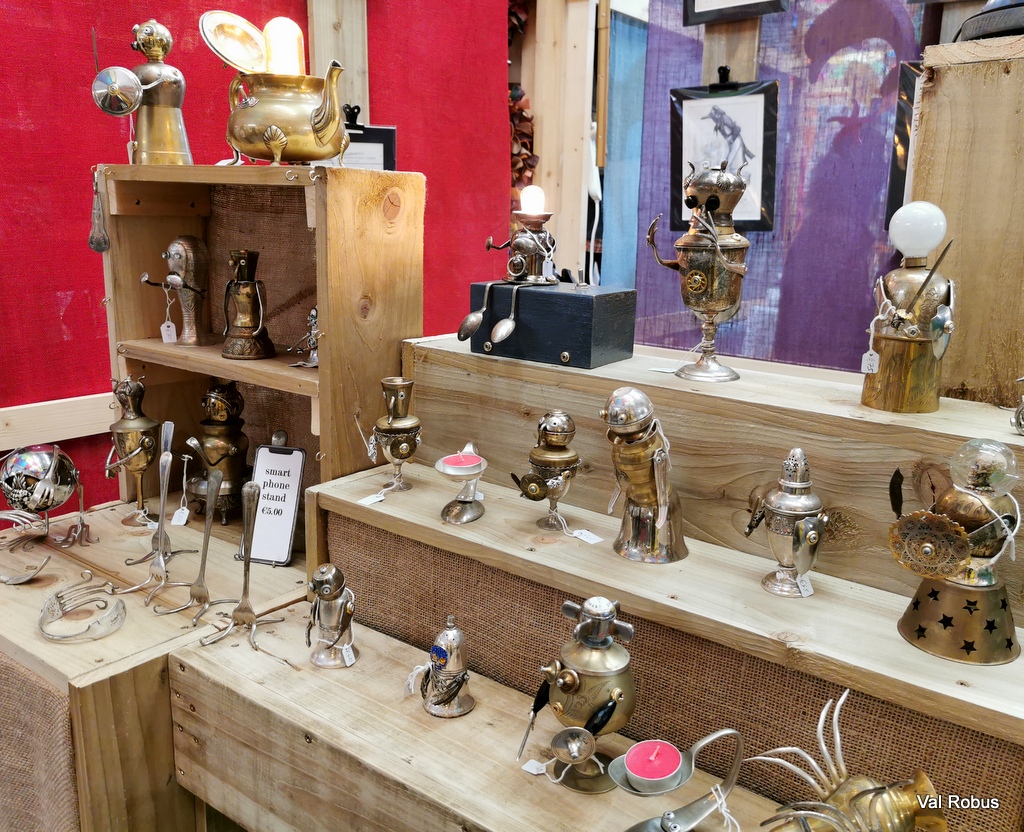 Loui and Jules run The Emporium of Creations. It's a joy to see the quirky characters made from recycled metal, you can see phone holders and tea light holders made from recycled pieces of cutlery. They've even made a chess set which you can see of their Facebook page.
Both Kellee Cottage Crafts and The Emporium of Creations are at Strandhill People's Market most Sundays. The market is located in Hangar 1 at Strandhill Airport in Sligo, it's a great day out for all the family, and you'll find unique products that you might not see elsewhere.  You can find out more about the market on their website. The featured image on our blog post is by the market.
The Empowering Creative Circular Entrepreneurs Project aims to upskill creatives and aspiring creatives AND those who train them (VET educators) to embrace circular economic principles as a key tool to adapt their business to a more sustainable model that reduces costs and waste while protecting and creating jobs. You can read more about the project here: https://momentumconsulting.ie/our_work/circular-creatives/