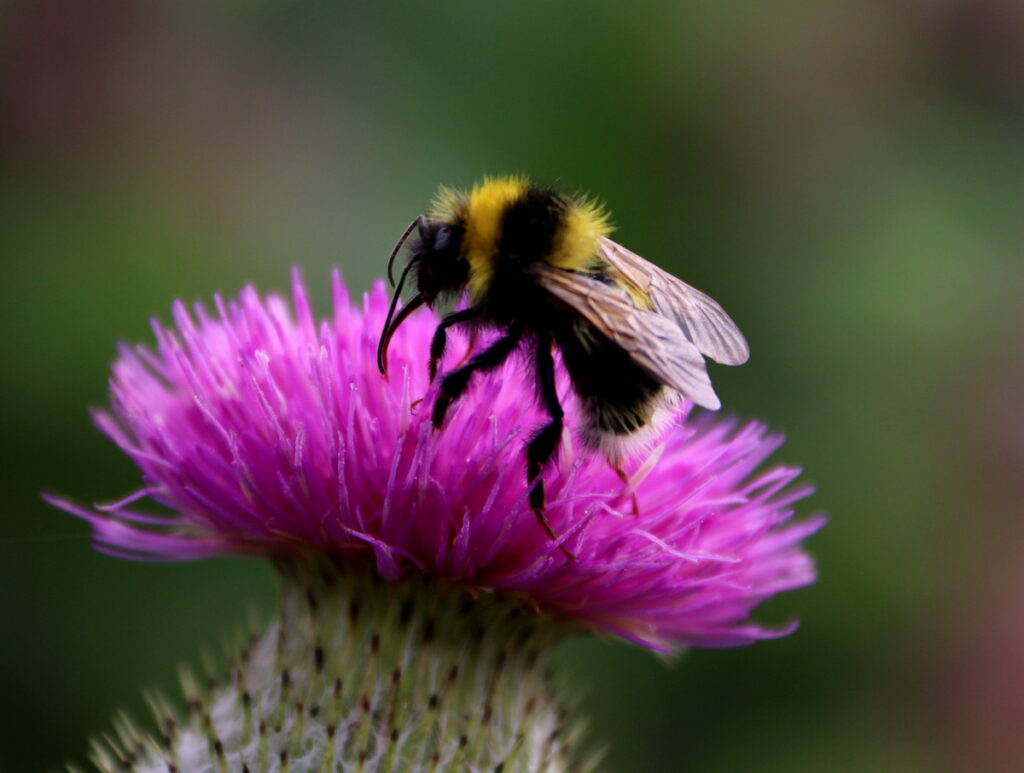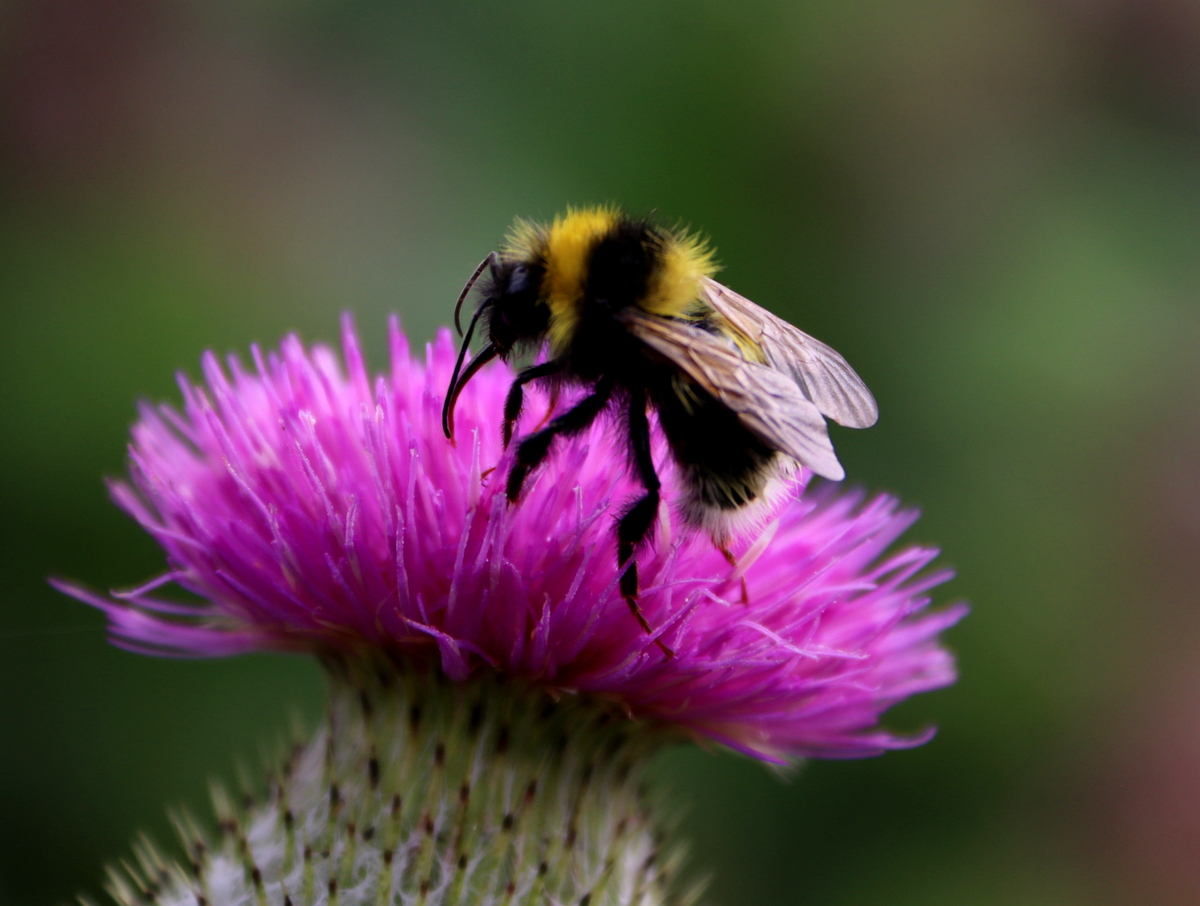 We are working on The Biodiversity and Climate Change Community Champions Project (Climate Champions). We've been looking for communities who are making a difference in the area that they live in, one of the places we went to visit was Kilteevan in County Roscommon. Kilteevan is home to the Cloonlarge Bog Walk, which is a looped walk around the peatlands.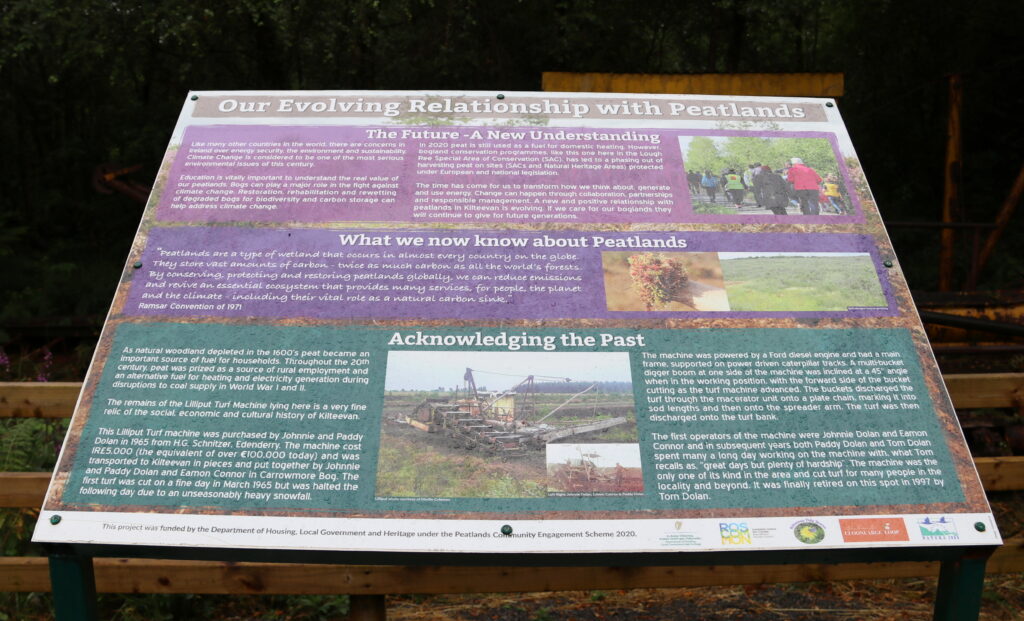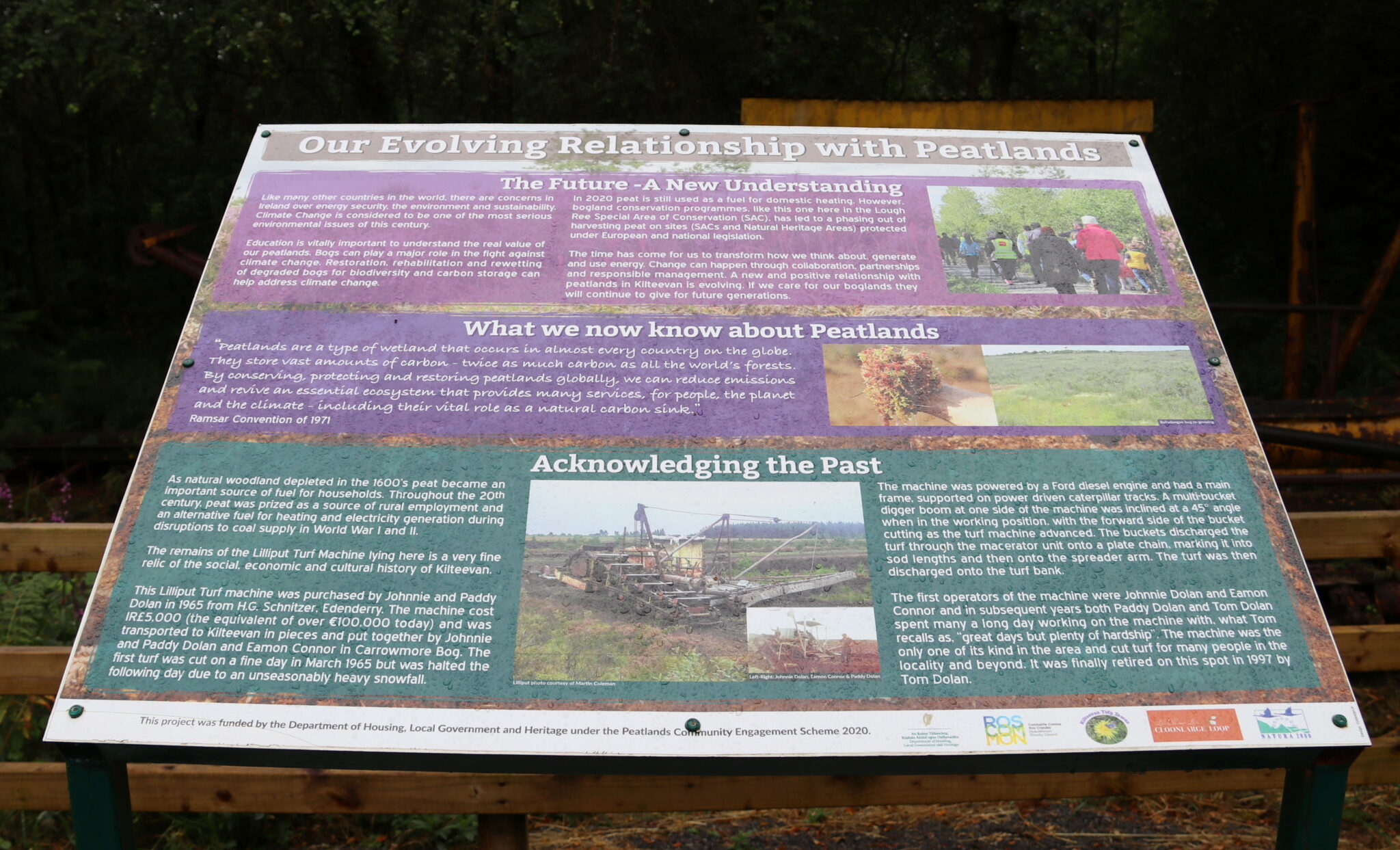 Part of the walk includes The Lilliput Way, which is a wonderful walk for people of all ages. The walk is a haven for biodiversity and it's a wonderful example of what can be achieved by a community group. There are information boards to tell you more about the bogs and peatlands, and the flora and fauna that inhabit the area.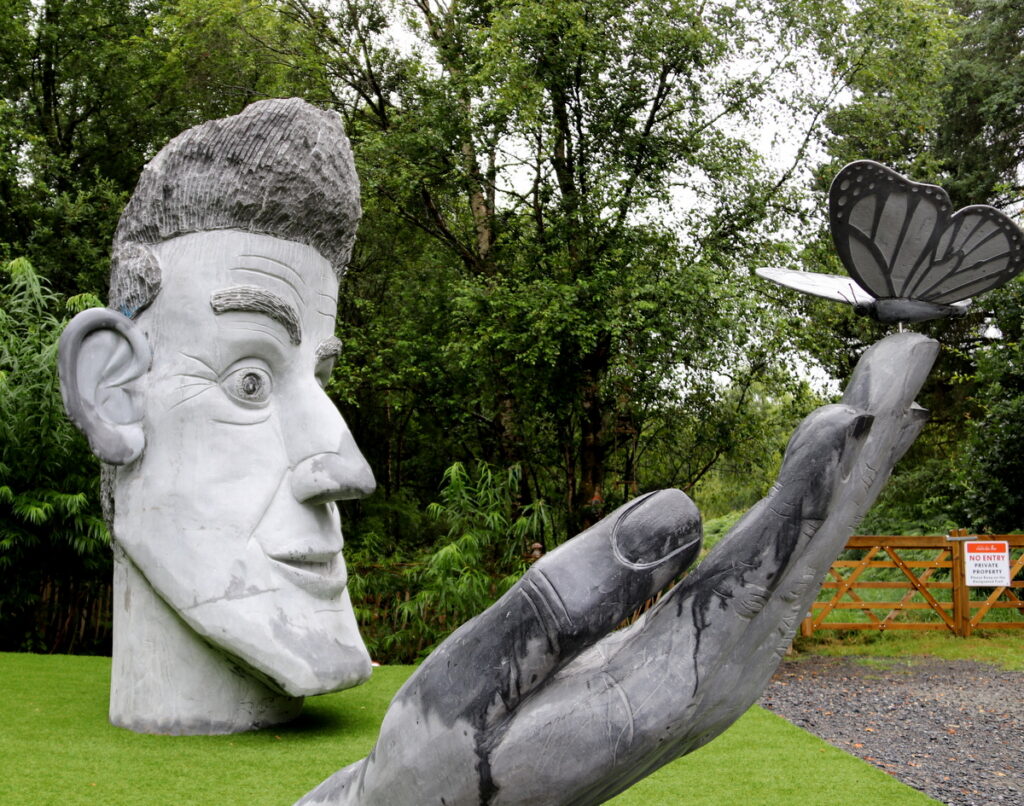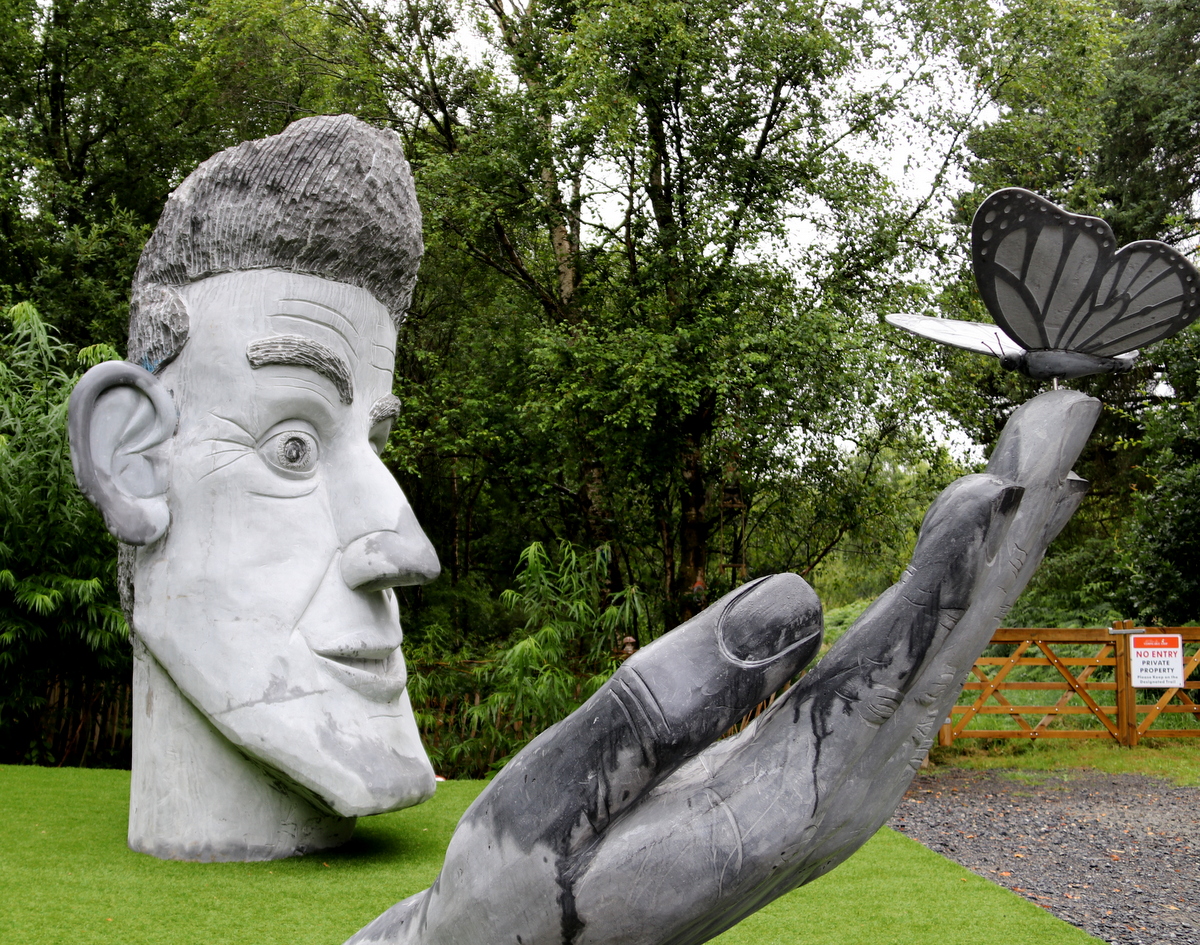 At the end of The Lilliput Way, you will find Gulliver – through the Creative Ireland Programme 2021, Kilteevan Tidy Towns commissioned local sculptor Mark Feeley to create Gulliver a giant's head and hand. A butterfly rests on Gulliver hand to signify the importance of biodiversity. The walk also features a seat, which was made from 2000 recylced plastic bottles.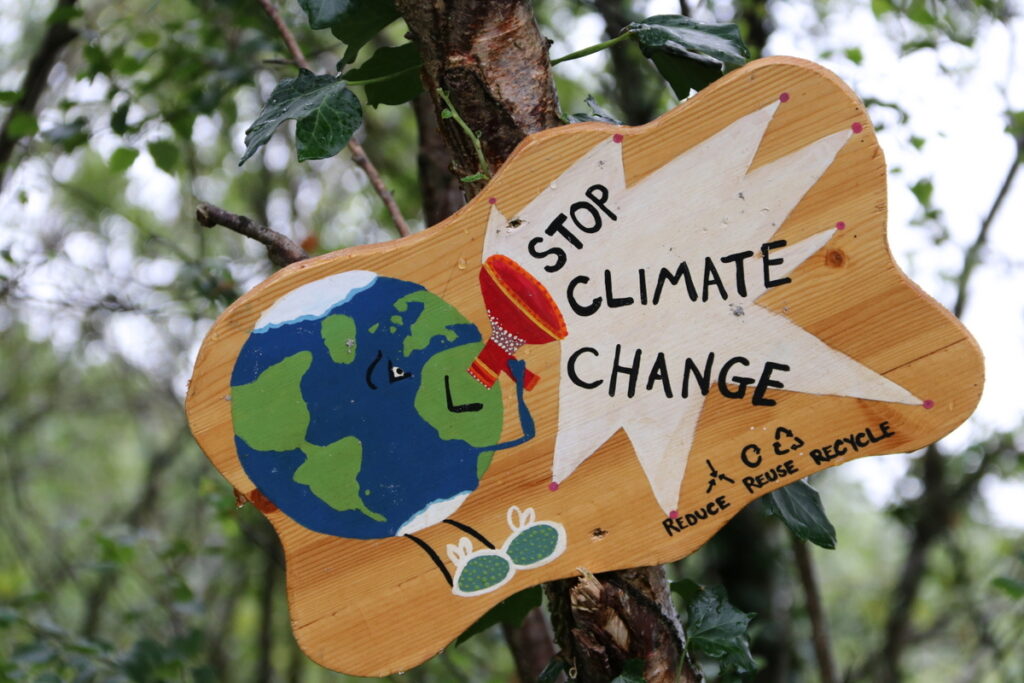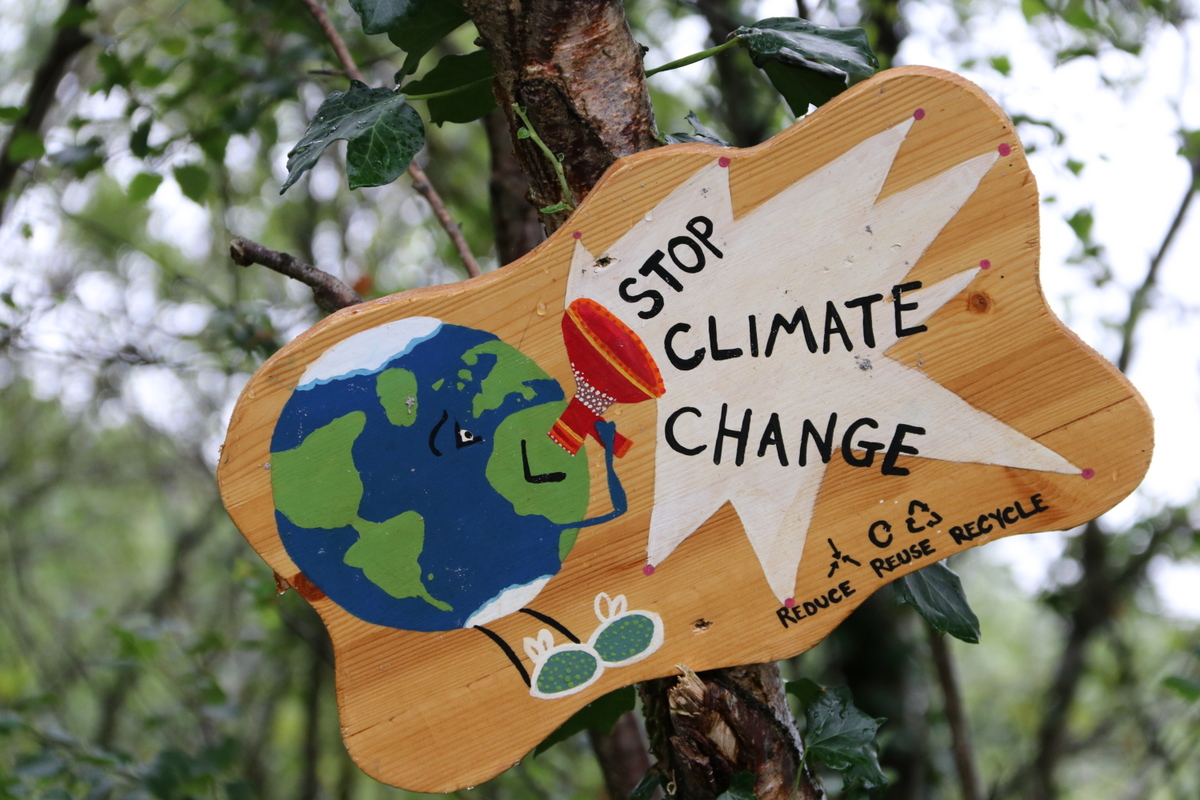 We are delighted to see that the Tidy Towns group also have a Junior Tidy Towns, they are pupils from Kilteevan National School and it's wonderful to see all ages getting involved in biodiversity and climate change. If you are near Roscommon, we highly recommend a visit to Kilteevan. A huge well done to all involved. You can find out more about them here: https://www.kilteevancommunity.ie/kilteevan-tidy-towns You can also find a map of the walk here: https://www.visitroscommon.ie/cloonlarge-bog-walk/
The Climate Champions project provides communities with inclusive, driven means by which adults are educated as community champions and by so doing contribute to the 2030 Agenda for Sustainable Development and 6 of it 17 Sustainable Development Goals (SDGs). Climate Champions meets the needs of our partnership in several following ways:
It opens a new field of learning with a very tangible social inclusion intent and reach
Uncovers transferrable learning solutions to empower community biodiversity and climate change champions.
At the same time a new training product will enhance their educational reach & allow them to apply their environmental learning at a strategic level to a community setting. Some partners will be able to expand from their youth and schools' educational programmes and transfer this knowledge to the adult population.
Find out more on the website: https://climatechampions.how/
You can also keep up to date with the latest news on Facebook and Twitter .