Earlier in July, I took off on an adventure to Bordeaux in France for the first Transnational Meeting for Creative Invisibles.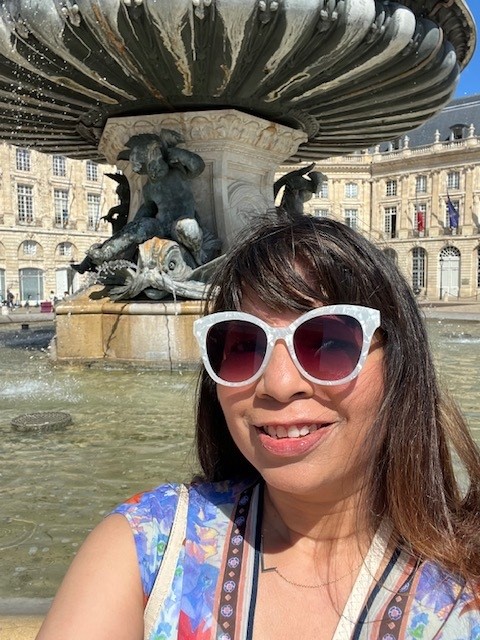 Let me introduce myself, I am Lola and I started at Momentum three months ago. I'm enjoying being a voice for inclusion on the team but also the meaningful work we get to do for each project. The mission of this project is to give entrepreneurship skills and tools to creatives in the field of street culture. We hope to mobilize young people and NEETs deemed "Invisible" in our societies.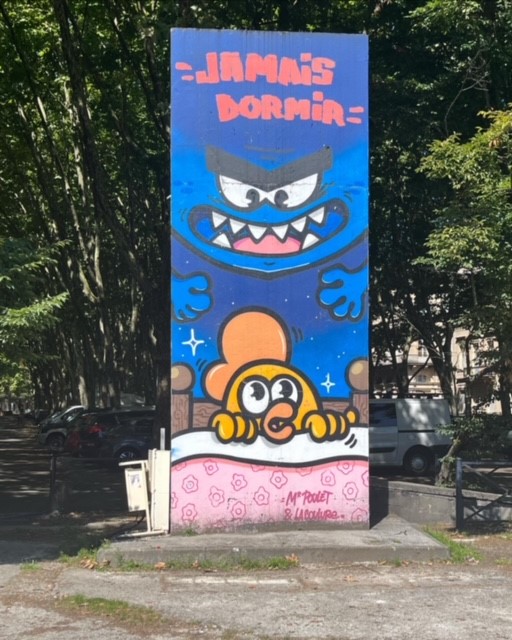 It was a really busy week; On Tuesday, I worked on reviewing the goals of Intellectual Output 3 which is a toolkit for our target audience. Backslash is our Spanish project partner but they couldn't attend the meeting in person, so I wanted to make sure I understood their part in the planning too. Exploring Bordeaux and finding some street art was also part of my mission for the day.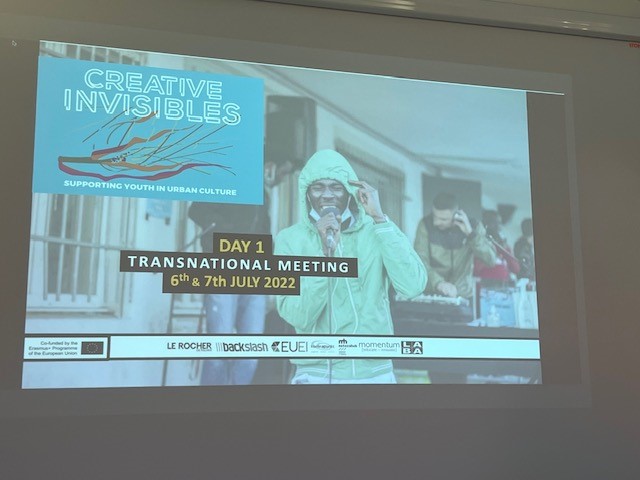 The next day was very productive as I met every partner and got more information on their responsibilities. We were given a presentation on the 4-day program by our French partners. After lunch, I met on zoom with Sergio from Backslash and we planned briefly our steps for IO3 and the deadlines we need to meet. We also had to plan a two-minute pitch to artists present from all countries based on our IO and show two pictures that complimented our goals. I would have to do the pitch alone on Thursday and include Backslash in my presentation so that the other partners would get to know more about them. Before dinner, we reviewed the day and all the pitches presented to make sure the presentations would go smoothly.
On Thursday, we did an icebreaker to get to know each other better. Our French partners did a presentation on the programme for artists, social workers, and educators of the program for the next few days. The pitch session followed, and I presented the goals of IO3. The director of the Rocher de Palmer our venue gave us a tour of the facilities and explained their work. My favourite part of the day was the Urban Guided Tour after lunch. We got some history of the neighbourhood and visited the locations of two social partners of Rocher de Palmer. L'espace Textile brought back memories of my fashion design background as they are an initiative to teach women of the community how to sew and sell their creations. I met some really lovely ladies in this space and heard how they help migrant women become empowered. In the evening, we attended the inauguration party for the Palmer Block Party organized by our hosts. We had a lot of fun and heard a speech by the Mayor of Palmer.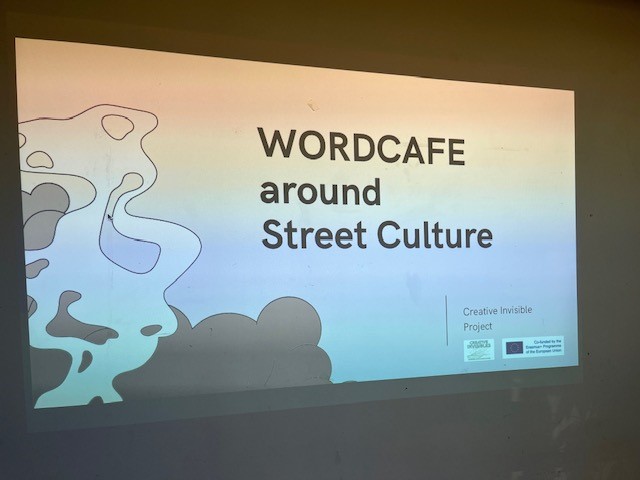 On Friday, we moved into a different community called Bègles. We had a Word café Discussion which produced a lot of interesting answers on how to help youth become involved in street culture and the role of other stakeholders.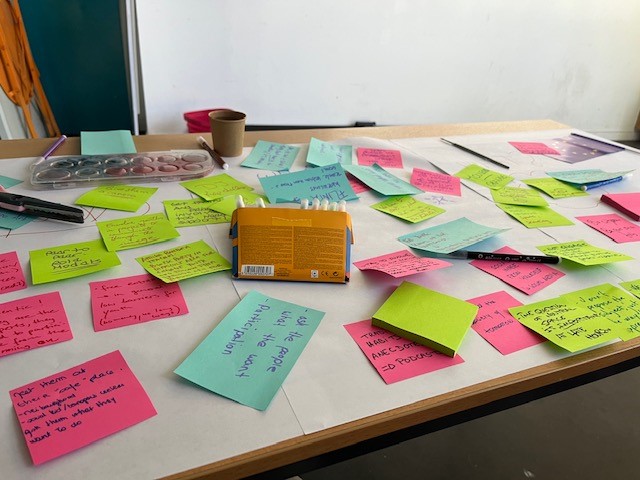 We were divided into groups for discussions at three different tables every group got to go try them all. We were asked: 
How to engage youth through street culture?

How to communicate the impacts of our actions around the street culture to our communities?

How to create links between professional, social, and political sectors by and for street culture?
A cultural walk was had in the afternoon where we visited organisations in the area. One was a brilliant music space that had a recording studio and practice spaces. We ended the afternoon at a large warehouse space that housed eight artist studios and an art gallery. J'adore!  In the evening, we were invited to attend the Palmer Block Party or the Haut de Garonne Festival if we wanted something to do. Our artist, Fionn, who came as a representative of Ireland to participate in the workshops had a wonderful time listening to rap and world music.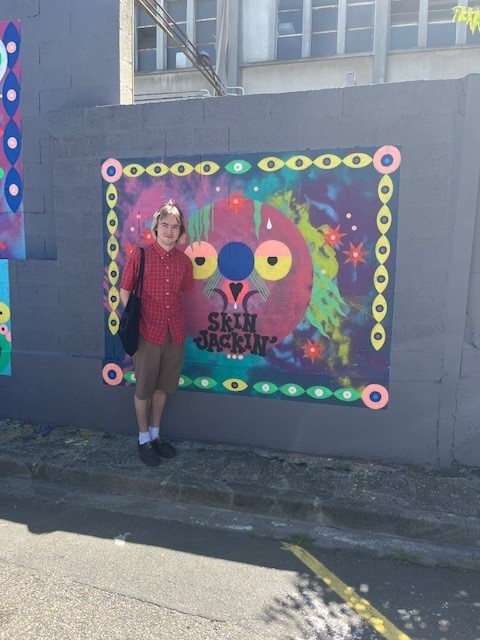 On Saturday, I became a hip-hop dancer, and wasn't too bad. New career? We had a workshop with the lovely Leila who works at the Rocher de Palmer as hip-hop and break-dancing instructor. She also included a presentation of her journey as a dancer and working at the host venue. I had a grand time! In the afternoon, a village was set up at the block party made up of organisations from the community. We were given a questionnaire that asked us to interview one youth, a community organization, and give feedback on the event. I enjoyed this interaction greatly because I got to connect with young people and hear their opinions. It was a fabulous first experience in a transnational meeting and I'm proud of what we will achieve with Creative Invisibles.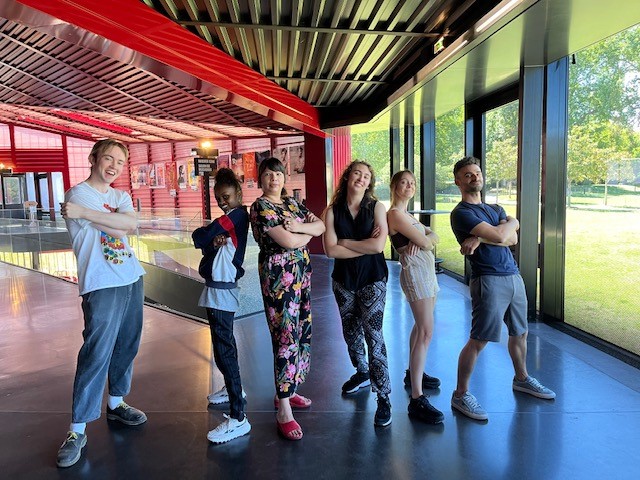 Please visit the website to find out more about Creative Invisibles: https://creativeinvisibles.eu/
Funded by the Erasmus+ Education and Training Programme, this project brought together seven organisations; Le Rocher de Palmer, Le LABA (Laboratory of Arts Based in New Acquitaine), materahub, Backslash, Momentum, Kontrapunkt, and the European E-Learning Institute (EUEI).