Momentum invites you to join the Newly Launched Adventure Tourism Innovative Partnerships. The world is changing, fast! Technology from Interactive/Responsive Wearable Devices to Drones and Augmented Virtual Reality may not be familiar to our adventure businesses just yet – but they will be. They present huge opportunities to capture the imagination and spending power of wide audiences. But most of us struggle to understand how we can take advantage of this new dimension technology.  This is at the heart of our new project and we want to share it with you.

Adventure Tourism Innovative Partnerships Project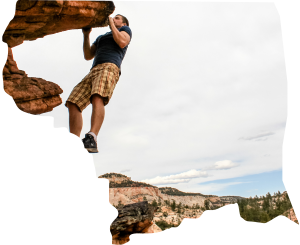 Adventure Tourism Innovative Partnerships Project was set up by a partnership between Ireland, UK, Scotland, Bulgaria and Estonia and the Erasmus+ EU Funding Programme to provide support to Adventure Tourism businesses, educational organisations, support agencies, regional agencies and entrepreneurs across Ireland and Europe. Officially kicking off this January 2018, The Adventure Tourism Innovation Partnerships (AVIP) is set to deliver high quality, highly relevant high-level education and skills that support retention of high calibre staff in peripheral/rural regions. It will support the growth of SMART jobs to stimulate regional adventure tourism economies and business performance. It will do this by developing, over 2 years, an acute suite of online training and skills development resources that will be accessible to everybody in the Adventure Tourism industry.
AVIP will respond to regional skills gaps by incorporating flexible learning pathways to up-skill graduates, entrepreneurs, and staff through Higher Education learning (HE). The modules will enhance their digital competencies and entrepreneurial capabilities to meet the changing needs within the adventure tourism industry. There will be two sets of FREE Training Modules which will become available online for all Adventure Tourism affiliates to access adventuretourism.eu website.
Training Modules 1 will focus on Immersive Technologies & Marketing
Training Modules 2 will focus on Innovating New Products
What the Modules Primarily Focus On?
Upskilling participants in marketing and digital technologies

Unlocking creative capacity and develop innovative products and skills to grow your business

Sharing best practice expertise and resources for Adventure Tourism sectors across 5 different countries
Bringing together the Adventure Tourism Industry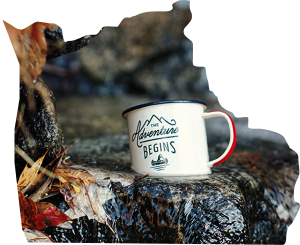 We kicked off the project with a tailored AVIP Partner's Survey, so we could tailor the project to our audience needs by capturing each partner's individual situation, responses and assess the main industry skills gaps. We followed with a welcome introductory meeting to bring our Adventure Tourism partners in each of our respective countries together and get important feedback and input. The partners provided on the ground feedback and experiences from both a challenging perspective and positive perspective. They also provided valuable Case Studies of Best Practice Examples to ensure comprehensive learning takes place.
Objectives of the Adventure Tourism Partnership Meeting
To identify current skills gaps in the industry that the project modules can address

To identify teaching approaches that participants would like to use, contributing their own experience on different teaching methods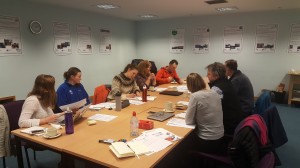 Adventure Tourism Stakeholder Meeting Scotland; attendees included University of the Highlands and Islands, Lochaber Chamber of Commerce, Glenmore Lodge, Otter Adventures, Lochaber Environmental Group, Lochaber Geopark
 Adventure Tourism Stakeholder Meeting Ireland: attendees included Wakedock/Surfdock, Sports Ireland, Way to Go Adventures, Sligo County Council, Leitrim Surf Company, Wild Atlantic Crusades, Electric Bike Trails, Tralee IT, Adventure Tourism Association of Ireland, Seatrails, Cavan Adventure Centre, Cavan Canoe Centre, Tullyboy Farm, Sligo IT Wild Atlantic Way Research Group, Una Bhan Tourism, Sligo IT Students, Sligo IT Lecturer, Sligo Bay SUP, Wild Wet Adventure
What Happens Next!
Over the next few months, partners will create and pilot-test a suite of new modules on digital marketing and product development, and then create a new online learning platform to enable these open-access modules to be available to a wider audience.
 Opportunities – How you can get Involved;
There is ample opportunity to join the project along the way in various ways. We will be organising events, setting up networking opportunities, sending out newsletters, sharing ideas, tips and updates on our social media channels. Join the Facebook Groups and Pages so you can talk to each other and start building a solid strong European partnership.