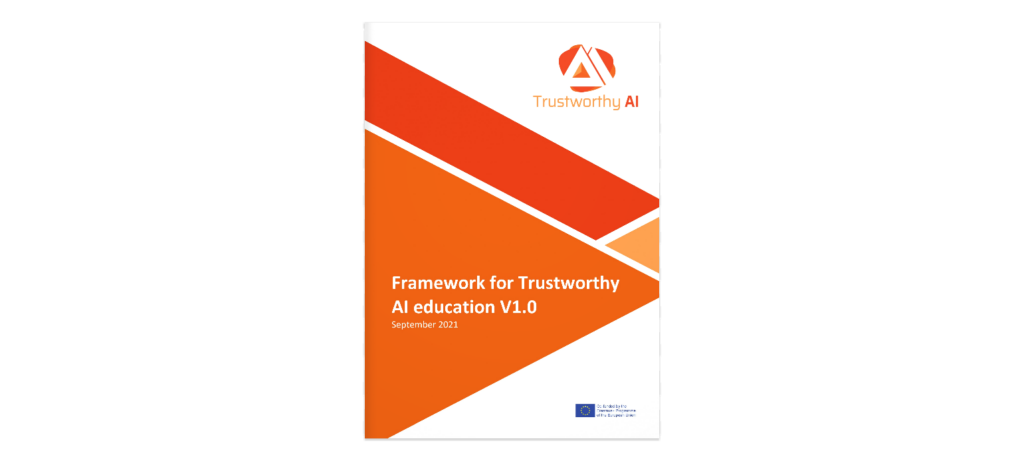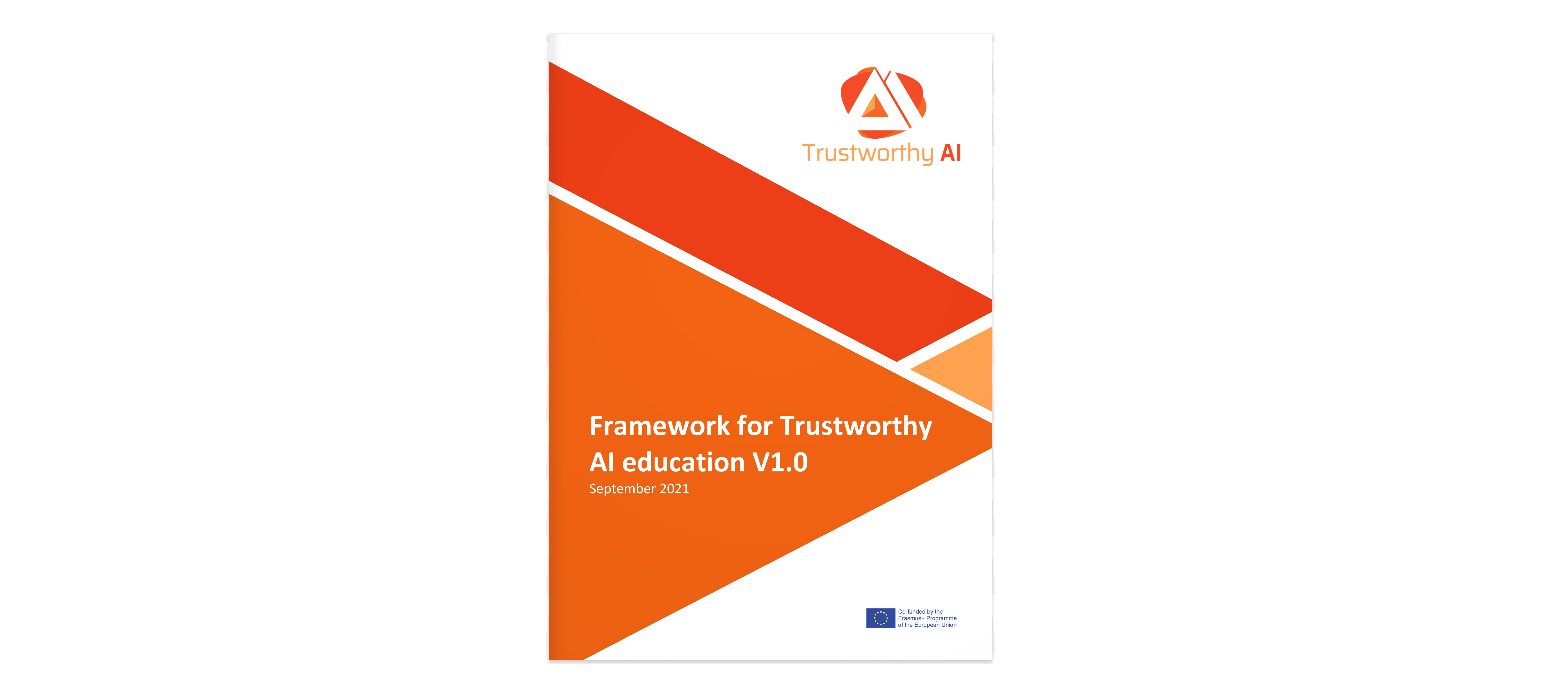 We are working on the Trustworthy AI Project, the project aims to enhance the teaching of Artificial Intelligence and its ethical aspects. In recent years, Artificial Intelligence has been developing rapidly, improving our healthcare systems, and increasing the efficiency of farming, production systems, security and much more. Artificial Intelligence (AI) is an area of strategic importance for the economic and social development of the European Union and a key component of the Digital Agenda for Europe.
However, at the same time that AI systems offer immense opportunities, they create risks and may contravene our democratic or ethical principles in areas such as inclusion, privacy, transparency and more.
The Framework for Trustworthy AI Education is available to download. The main goal of this Framework is to describe the principles and learning strategies to be followed to develop students' competences. The findings are presented in the form of recommendations for educators, needs in educational materials and policy incentives answering the following questions:
1. What strategies are needed for effectively introducing the High-Level Expert Group's requirements in Higher Education?
2. Which competences and learning outcomes related to Trustworthy AI should Higher Education students develop? How to assess them?
3. Which resources can facilitate the introduction of Trustworthy AI education?
4. What risks and opportunities are presented by the introduction of Trustworthy AI education? Which policy incentives can facilitate the opportunities?
You can download your free copy of the framework here: https://www.trustworthyaiproject.eu/framework-for-trustworthy-ai-education/
Get connected with the Trustworthy AI Project on social media:
Facebook: https://www.facebook.com/Trustworthy-AI-project-101819335288994
LinkedIn: https://www.linkedin.com/company/trustworthy-ai-project/