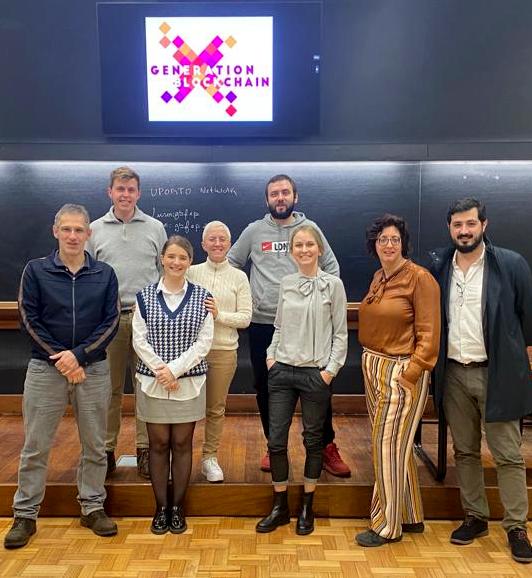 Mark attended the transnational partner meeting of the Generation Blockchain Project in Porto recently. The meeting was hosted by FEP, University of Porto.
Generation Blockchain directly addresses the challenges in the Digital Education Action Plan: firstly, the enhancement of digital learning and teaching in HEIs and secondly the development of advanced digital skills in our students so that they are better prepared to contribute to the digital transformation of society.
The project partners discussed best practices and trends of Blockchain technology. They also discussed plans for the project resources. You can find out more about Generation Blockchain on our project page here.
You can also keep up to date with the latest news on the project website: https://generationblockchain.eu/
The project partners are University of Szczecin (Poland), Frankfurt School Blockchain Centre (Germany), Momentum Educate+ Innovate (Ireland), Amsterdam University of Applied Sciences (Netherlands) and European E-learning Institute (Denmark).