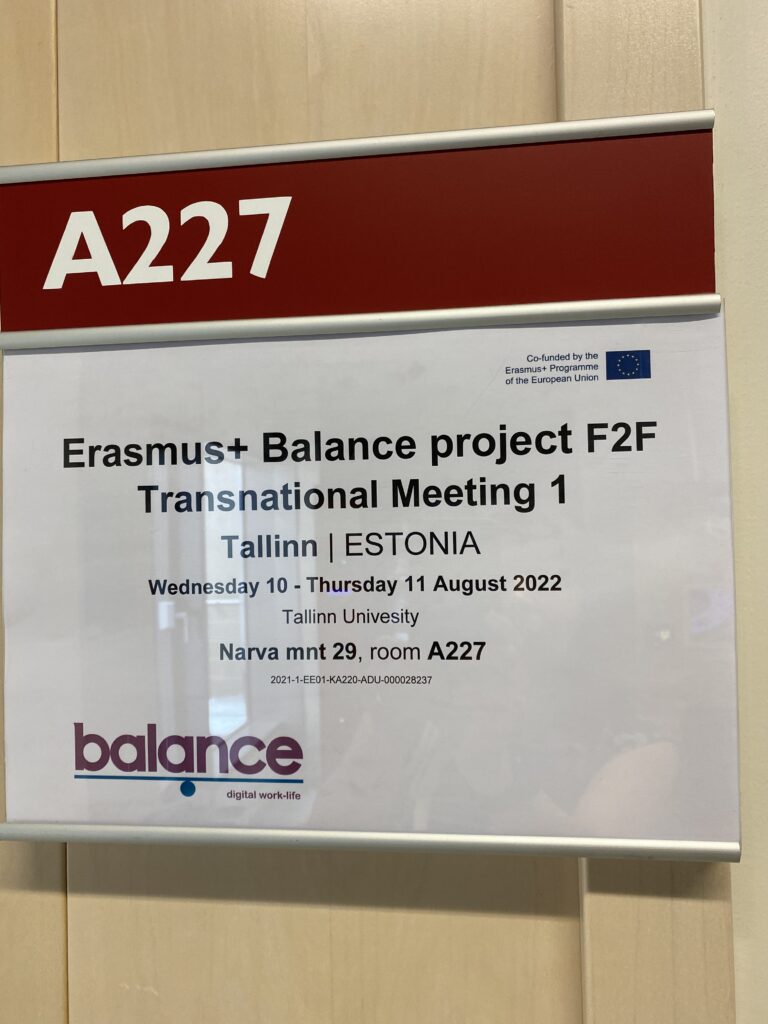 Samantha attended the first hybrid meeting of Project Balance, which took place in Tallin, the capital city of Estonia. The Covid-19 Pandemic has brought with it a series of challenges. One of these includes the effect it has taken on women and their work-life balance. Research has found that there has been a drastic increase in rates of women's stress and mental health concerns, however there is little practical support available on how to prevent it.
Balance aims to support and equip women and their workplace leaders to better manage work-life balance in a post covid working world.
During the meeting, the Balance partners discussed the outputs of the project, these will include:
Balance Library of Experiences – A collaborative online space for women affected by the pandemic to share their stories.
Better Balance Guide – This guide will help to upskill adult educators to be able to successfully deliver training on the nuances of remote working, creating balance within a digital world and recognising the imbalances in your life.
Balance Online Course – This C=course will provide supervisors, team leaders with the knowledge, skills and awareness needed to update management practices to better manage and support their remote working staff.
All tools will support women and their workplace leaders to better manage work-life balance and digital wellbeing. The project team are working on the publication of their case studies for the Library of Experiences, we will let you know as soon as this is available for download.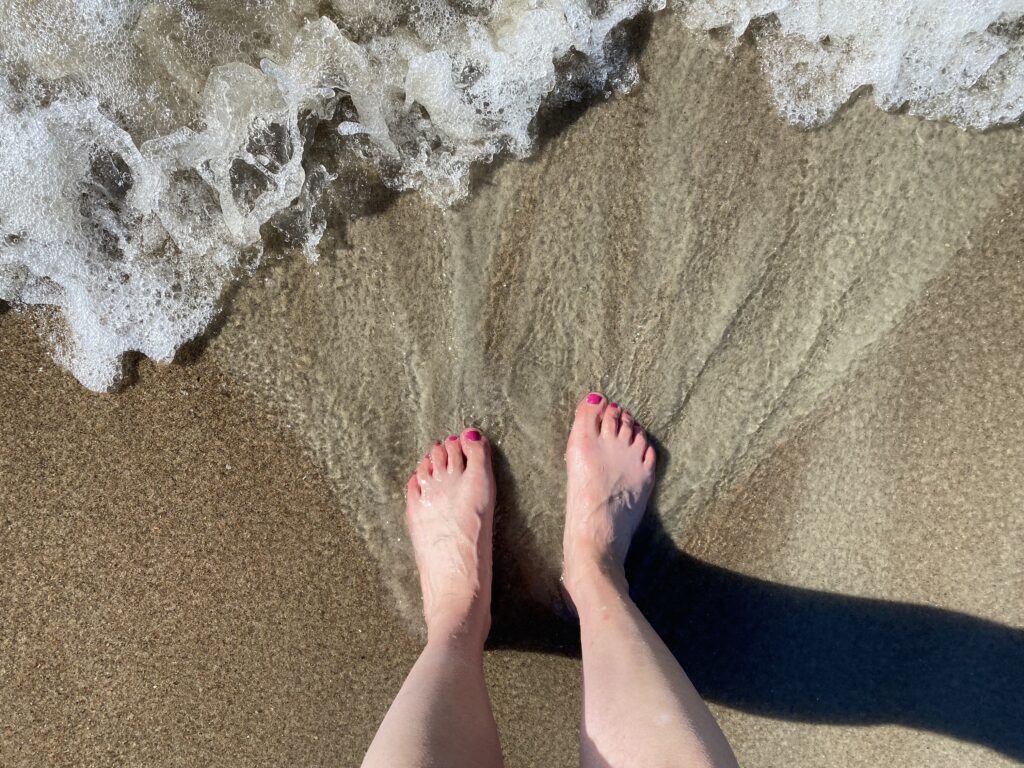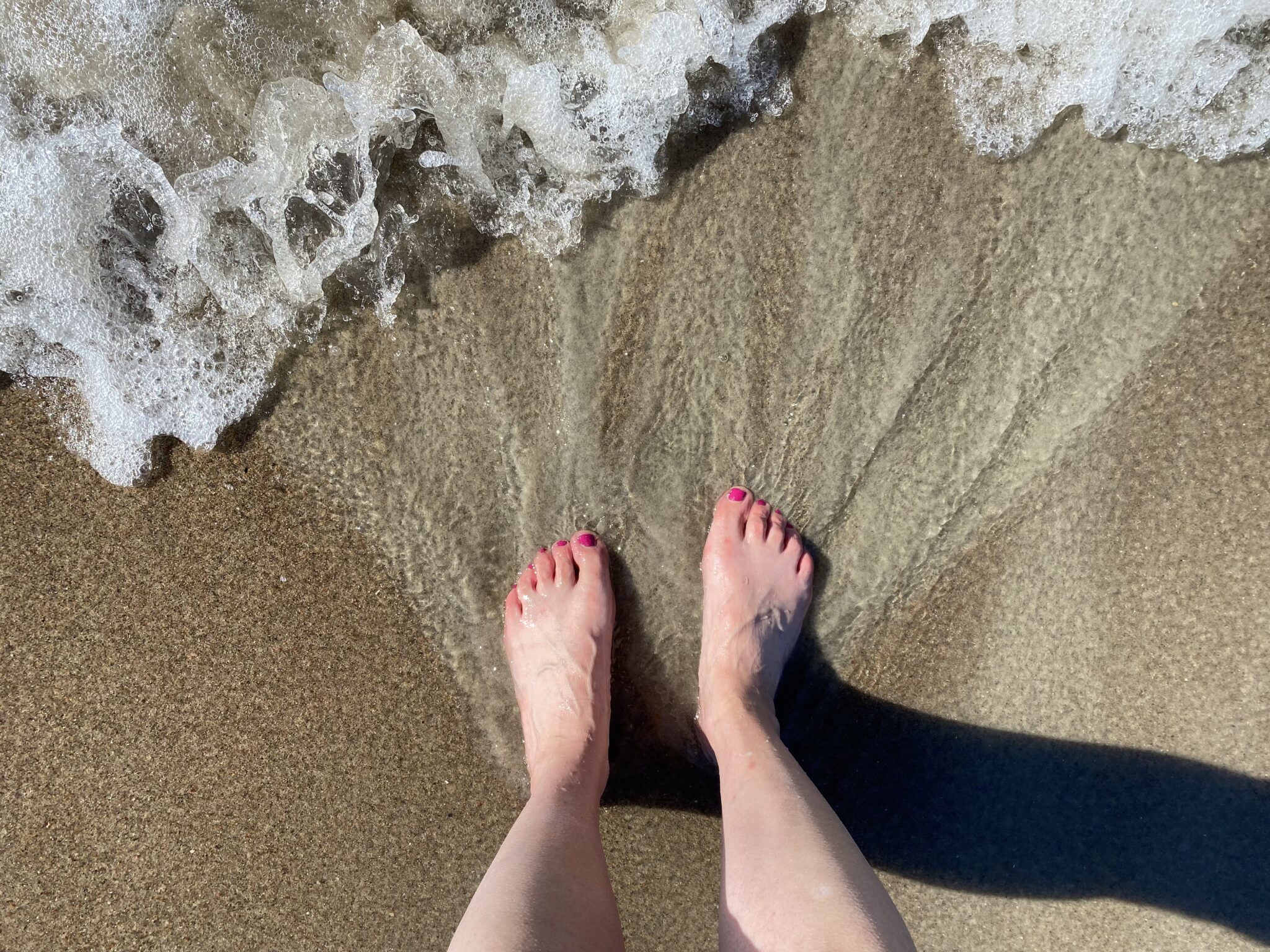 It wasn't all work though, as Samantha got some time to explore Tallin and even dip her feet in the Baltic Sea. There's a great example of work-life balance right there.
Keep up to date on the project by visiting the website: https://projectbalance.eu/ 
You can also keep up with the latest news on Social Media:
Facebook: https://www.facebook.com/DigitalWaysEU
Twitter: https://twitter.com/TheDigitalWays
LinkedIn: https://www.linkedin.com/groups/9011227/