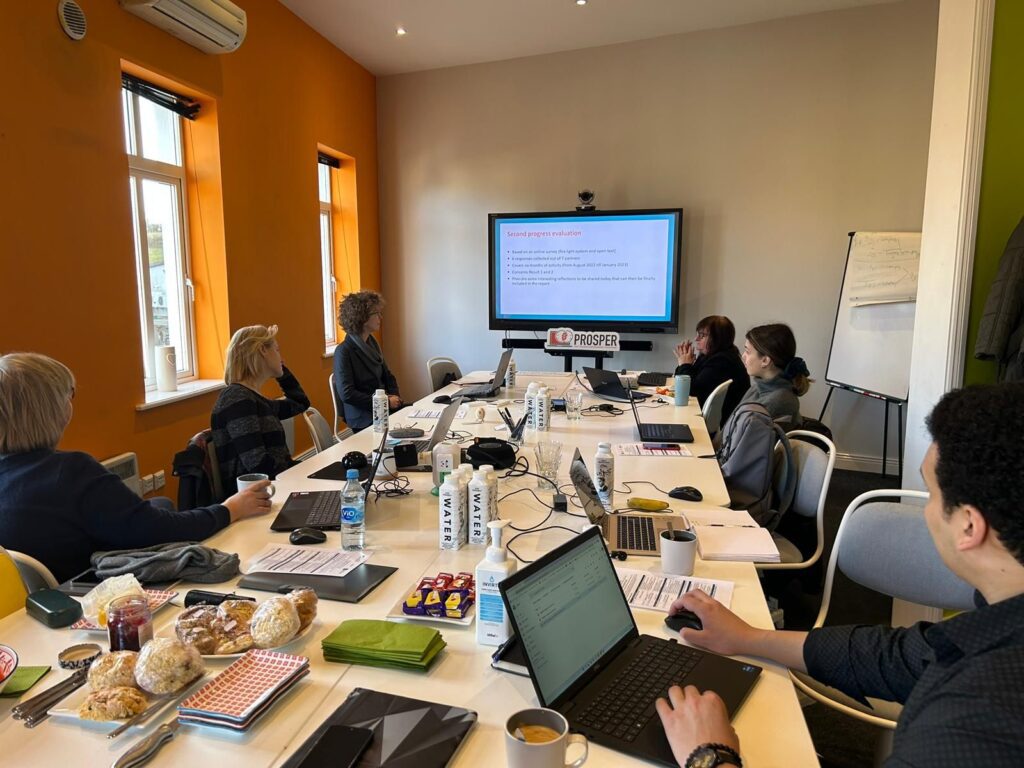 We were delighted to welcome the project partners for the PROSPER – Post Pandemic Empowerment Programme to our offices in Leitrim recently. We had a very interesting two-day meeting and we're working on the PROSPER Online Course.
The Covid19-pandemic has challenged European companies to find new ways of working together while overcoming physical distances. As a result, various types of crisis-borne remote / hybrid work settings emerged. In order to build on the experiences gathered with hybrid working during the Covid19-pandemic, this project aims for developing a post pandemic empowerment programme (PROSPER) for small and medium sized enterprises that centers around healthy hybrid working.
The project has been formed as a strategic partnership to design, develop and implement a new training approach tailored to the needs of SME remote managers.
Visit the website to find out more: https://prosper-project.eu/