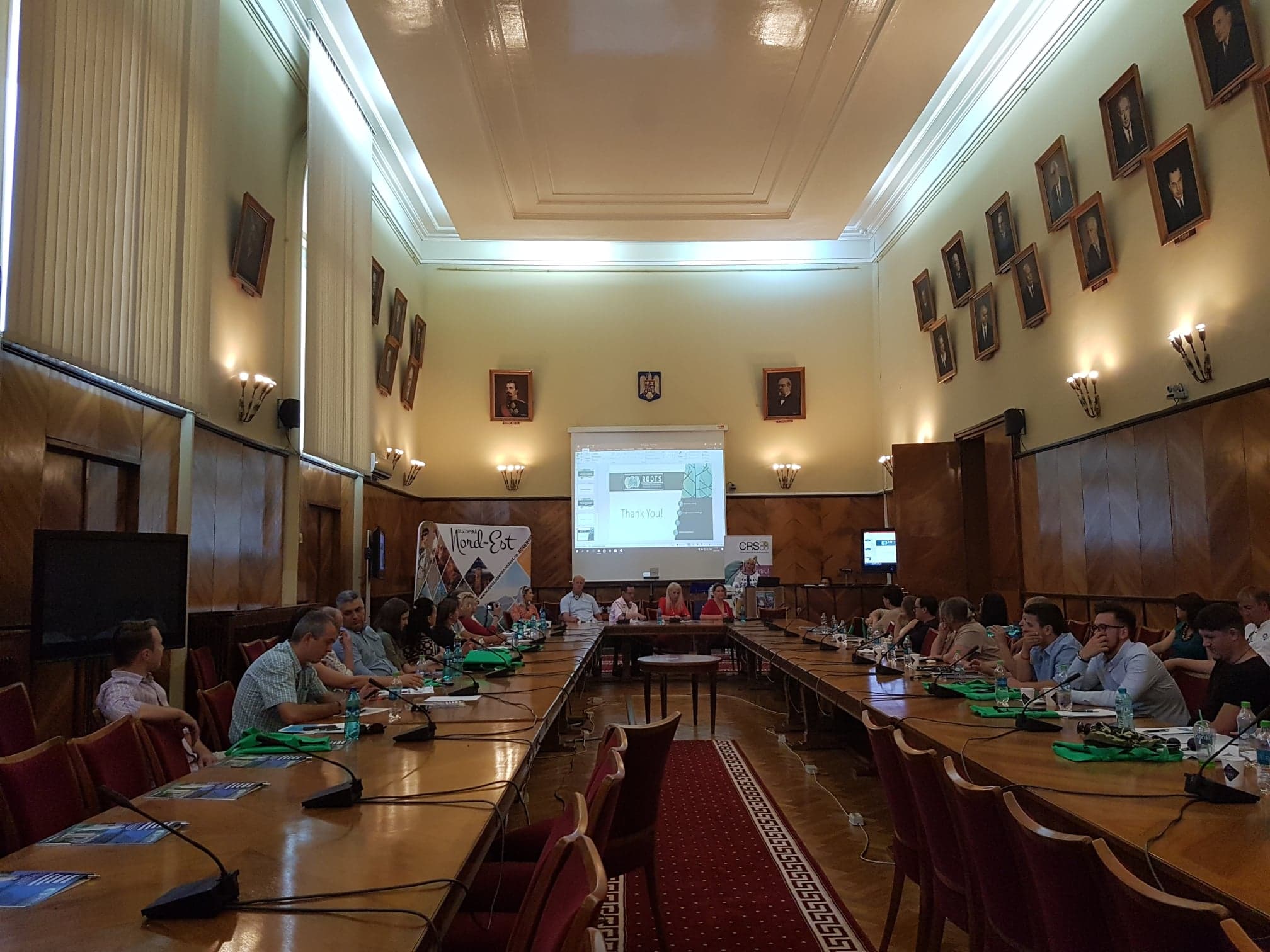 On 2nd of July 2019, the North-East Regional Development Agency, organised the Final Conference of the ROOTs project "Recognising Cultural Heritage Opportunities for Tourism SMEs", financed by the Erasmus+ Program, in Iași, Romania, at the "Alexandru Ioan Cuza" University – The Senate Hall.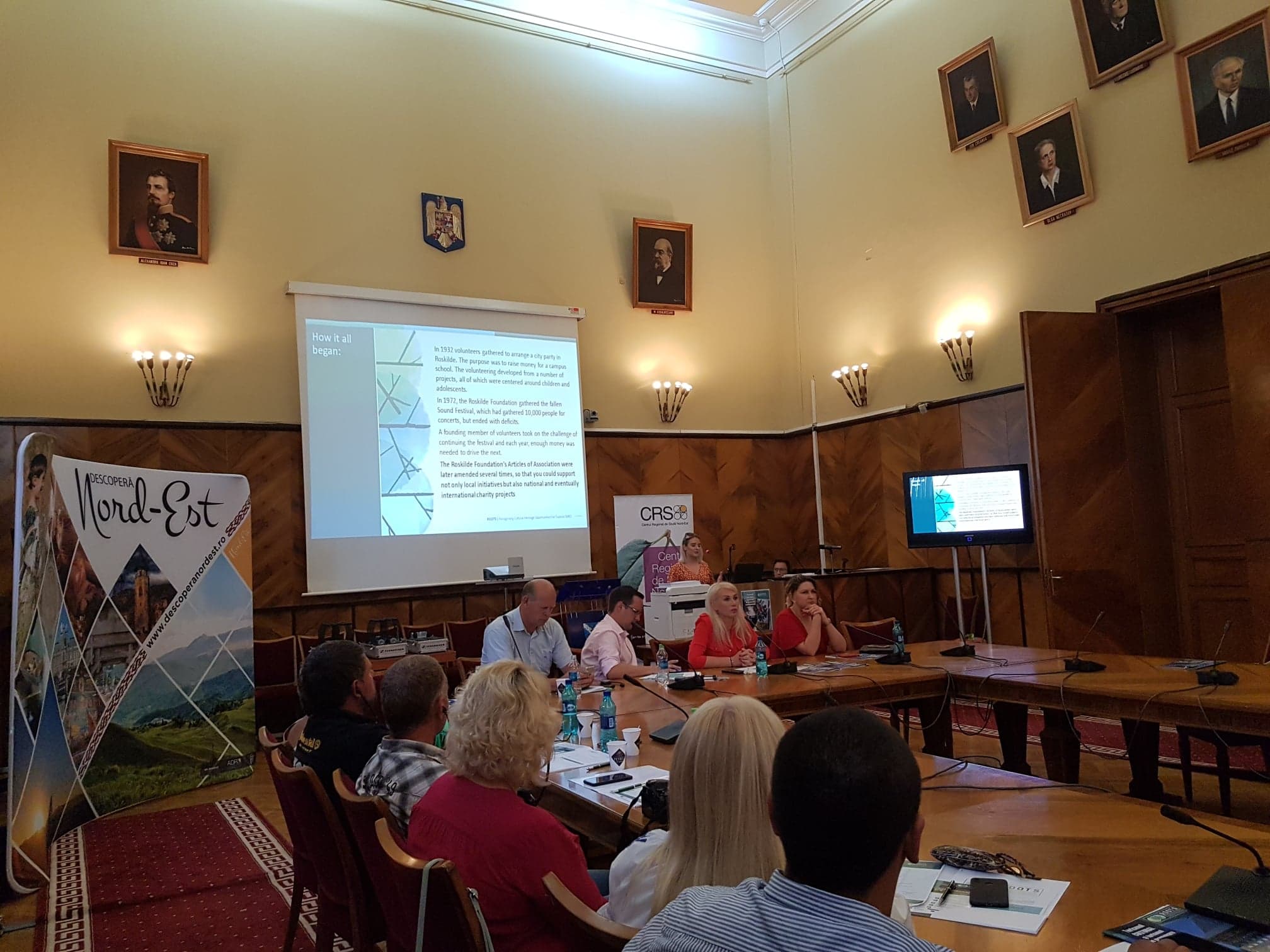 The participants in the final conference had the opportunity to learn about innovative business models and public initiatives from international level, developed in rural areas, which use cultural heritage as the main element of uniqueness in developing an efficient tourism product. The event was moderated by Mrs. Roxana Pintilescu, director of the North-East Regional Studies Center, Coordinator of the ROOTS project and the speakers invited to event are specialists from the academic sector, business and professional training sectors in tourism, partners of the ROOTS project from: Ireland (Momentum Marketing Services Limited), United Kingdom (University of Greenwich), Netherlands (Stichting Business Development Friesland) and Denmark (European E-learning Institute). The speakers reflected in their presentations, ways to identify the potential elements of cultural heritage, ways to implement, develop and promote tourism, how to base a strategy, as well as how to create partnerships and networks in rural cultural tourism.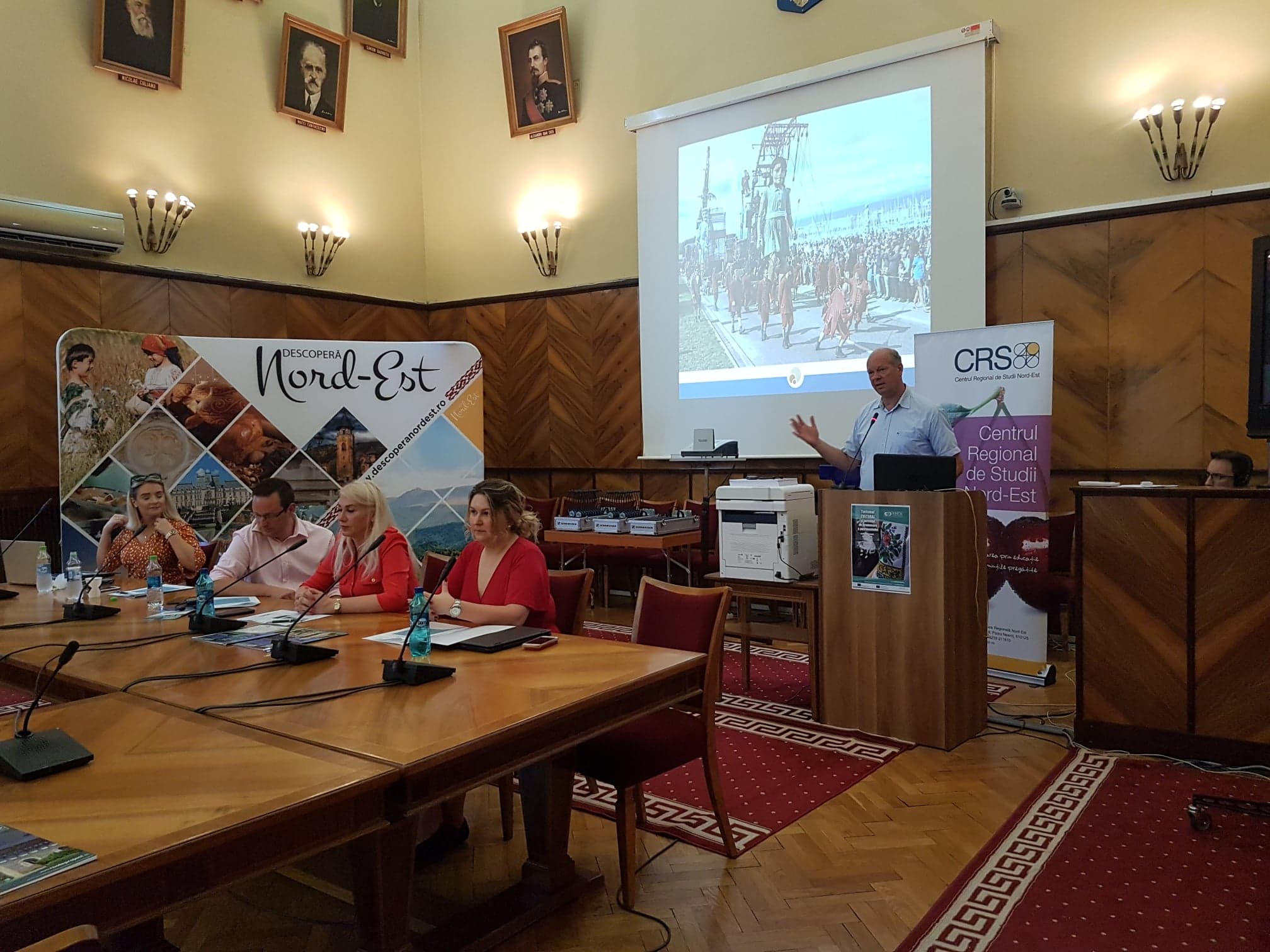 Besides good practice models, the final conference of the ROOTS project, also contained a presentation of the educational materials elaborated during the project, materials that were tested before by the beneficiaries, in a dedicated event organized in 21st-22nd of June 2019, with the participation of current and future tourism entrepreneurs from the community of Dolhesti, Suceava county.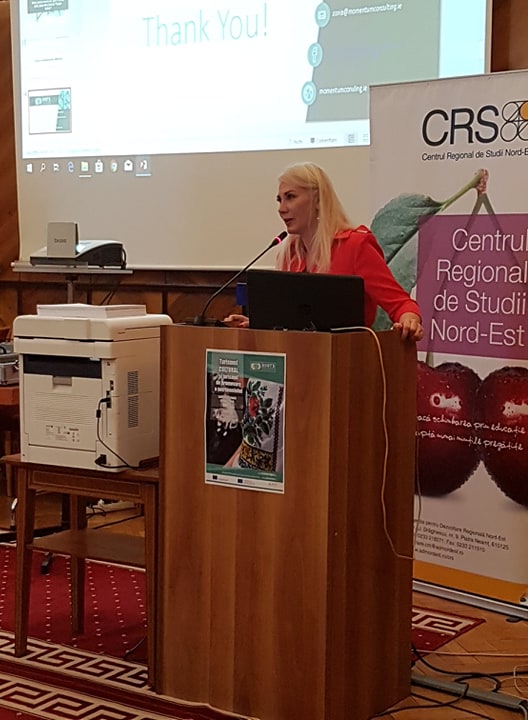 "Based on the success of the pilot testing of the materials created within the ROOTS project, we can say that Dolhesti has a real chance of becoming soon an attractive tourist destination for Romanian and foreign tourists. With the support of North-East Regional Development Agency, we managed to activate a solid network of tourism specialists and connect them with entrepreneurs interested in developing their businesses in Dolhesti. Thus, a coordinated action was started in order to create a viable and replicable model of transforming a rural community into a tourist destination." said Mrs. Roxana Pintilescu, Director of the North-East Regional Studies Center, Coordinator of the ROOTS project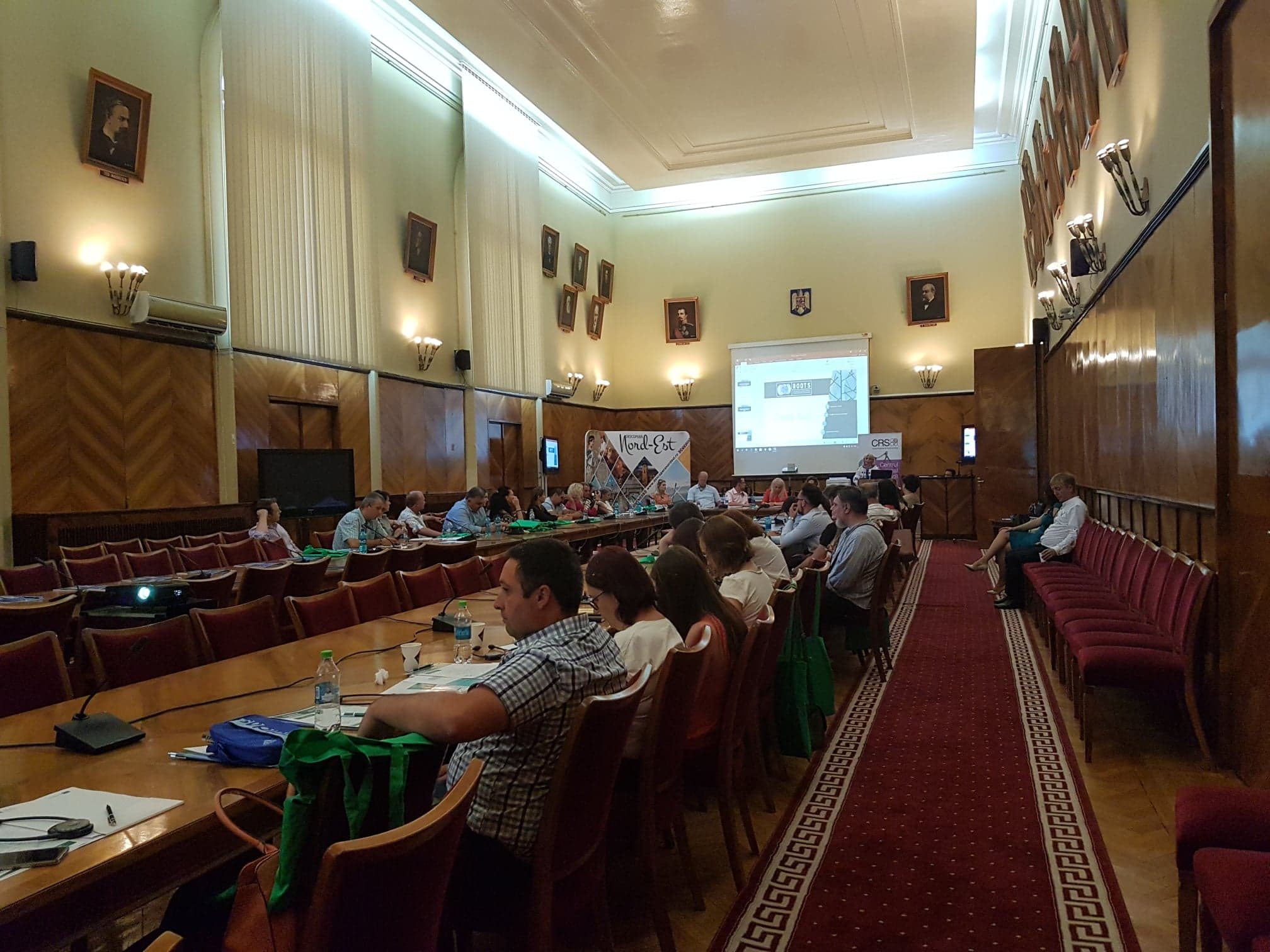 "This action is part of the ongoing efforts of the North-East Regional Development Agency, focused on identifying the strengths of our region and supporting the efforts to contribute to regional development. In addition, the transnational ROOTS project offers the necessary means for the establishment and reactivation of a rural community, and this can be a solution for the development of the rural environment.", informed us Mr. Vasile Asandei, General Director of the North-East Regional Development Agency.
You can find out more about the ROOTS project on the website.