The Irish are a nation of storytellers, it's one of the things we do best and one of the reasons why Ireland is such a popular destination for tourists. You can be sure wherever you visit that you will enjoy the craic agus ceol (fun and music).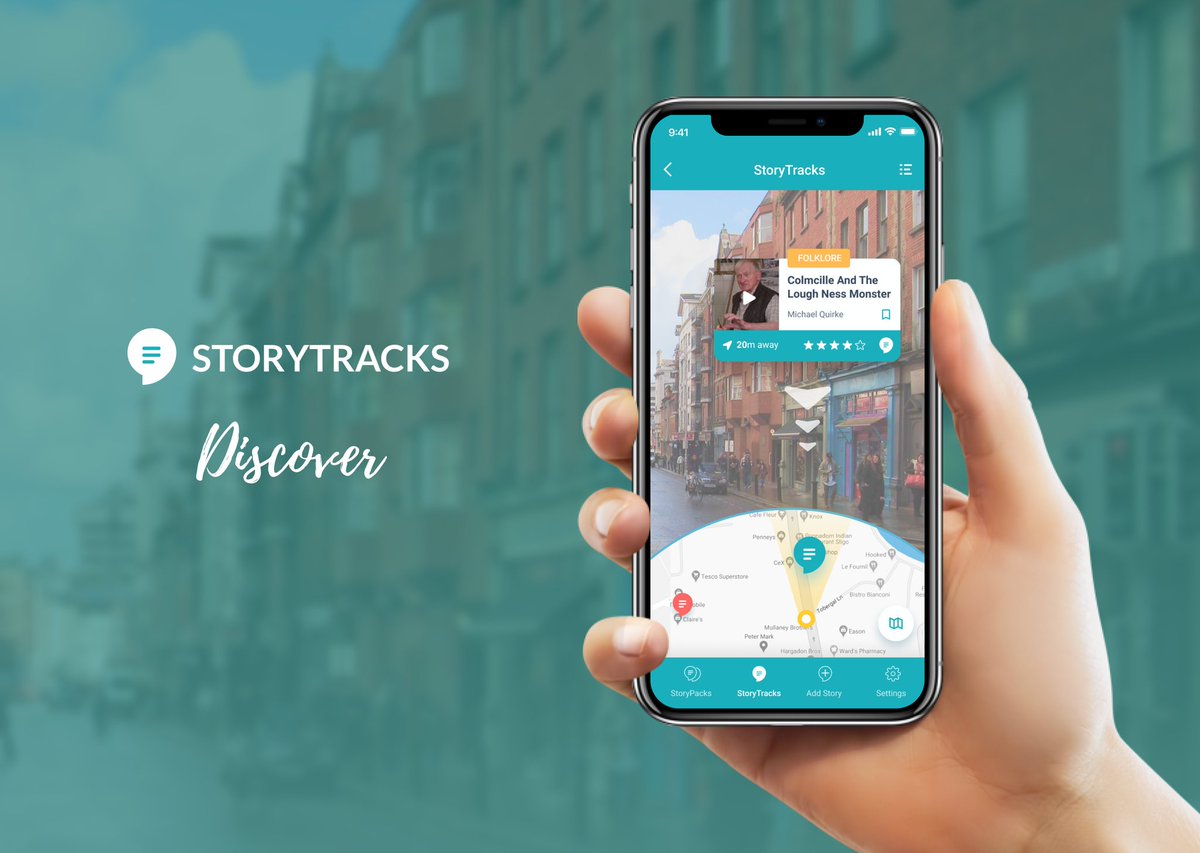 StoryTracks has realised this and have a wonderful app where you can hear local people telling local stories. The business was founded in 2017 by Fergal Nealon with a mission to capture and preserve local stories for future generations. You can enjoy real stories of real destinations and most of all get a flavour of the authentic Ireland. The app is free to download, and free to upload stories too. So, if you want to know more about an Irish location, or if you have a story to tell, you can find out more here: https://www.storytracks.ie/
StoryTracks is of particular interest to us here in Momentum, as we are busy working on the European Stories project and the European Stories Digital Toolbox. We've been working very closely with UNATC to create a practical guide to 23 of the best digital tools currently available to promote heritage, facilitate digital storytelling and create virtual tourism tours. Storytracks will be highlighted in the European Stories Digital Toolbox.
EU stories aims to harness the power of storytelling to promote tourism. When we think of previous vacations that we have been on we tend to remember the tours hosted by local people. We retain snippets of interesting facts that are usually only known by locals. These stories inspire us to find out more about the area, or to visit again. EU stories will share some of these stories now to give us inspiration of places to visit when we can travel again.
Why storytelling?
Storytelling describes the social and cultural activity of sharing stories, sometimes with improvisation, theatrics, or embellishment. Every culture has its own stories or narratives, which are shared as a means of entertainment, education, cultural preservation or instilling moral values. The EU Stories Project uses storytelling to promote alternative tourism experiences from a range of different people and a range of mother tongues.
Even when we think of local experiences, there is so much to be gained from storytelling. It can be combined into a tour and really give people a flavour of the region. It's a great way to connect people and inspire them. In our next blog post we will tell you of some of the interesting tours you can do in the North West of Ireland.
In the meantime, we invite you to visit the EU Stories website: https://eurostories.eu/
European Stories is an Erasmus+ project which is working to enhance the cultural diversity of European regions by exploring the intersection of inclusion/participation, language, culture, tourism and storytelling.