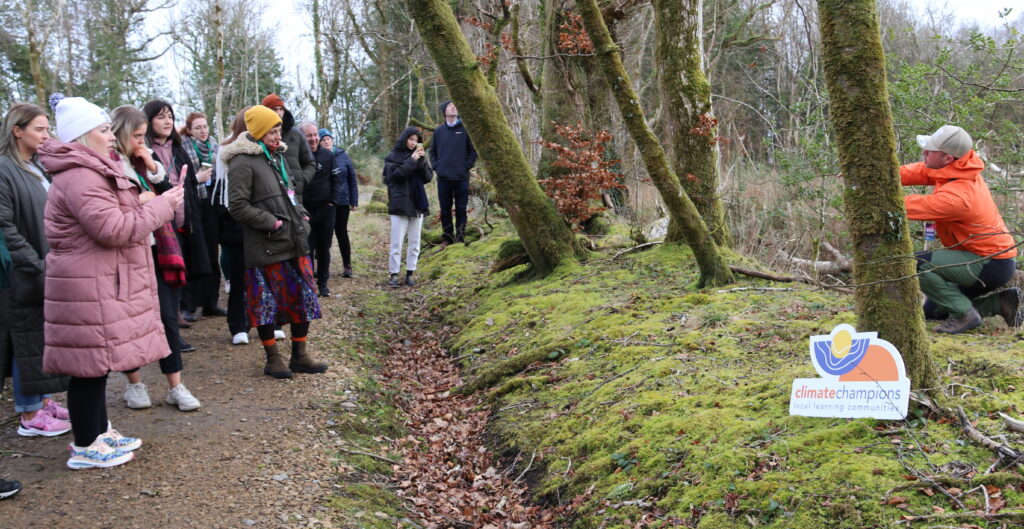 As we come to the end of our Climate Champions Project, we will take a look at the fantastic resources that have been produced as part of the project. The main aim of the project was to empower and equip members of the local community and voluntary groups with the skills and knowledge to become empowered climate action and biodiversity changemakers in their own communities.
The project produced the following resources:
The Communities in Action Compendium. Be inspired by 32 case studies of biodiversity and climate change best practices.
The project hopes to inspire community groups to replicate those activities in their areas or improve the already existing initiatives that they are implementing.
 The 32 case studies are divided into 5 categories of good practices:
Biodiversity Conservation in the Community
Green Community Energy
Community Waste Management Recycling Programmes
Community Water Conservation
Community Learning and Sustainability Initiatives
The Empowering Biodiversity and Climate Change Community Champions Course. This self-led learning course has been carefully created by our partnership from all over Europe in order to respond to the needs of adults interested in promoting biodiversity.
The course covers the following topics:
Sustainable Development Goal 4: Quality Education
Sustainable Development Goal 13: Climate Action
Sustainable Development Goal 12: Responsible Consumption and Production
Sustainable Development Goal 3:  Good Health and Wellbeing
Sustainable Development Goal 11:  Sustainable Cities and Communities
Sustainable Development Goal 15: Life on Land
The Theory of Change Toolkit for Communities will equip participants to lead their community group through series of climate change and biodiversity specific steps to define long term goals, identify measurable indicators of success, and then work back to formulate actions and the 'mini-steps" that must be taken to achieve those goals.
All the resources are free, and can be completed at your leisure. You can also discover news and more information on the website.
We'd like to thank our project partners for their hard work on this project: Roscommon Leader Partnership, ANATOLIKI S.A., Euro Perspectives Foundation, ADC Moura, European E-Learning Institute.