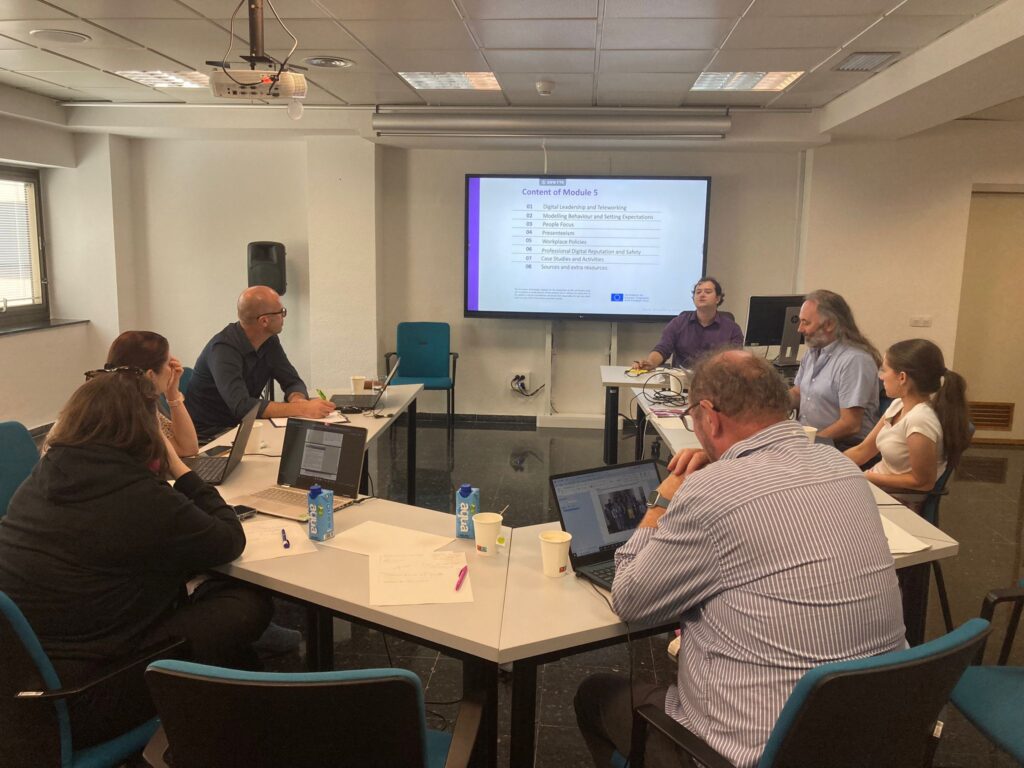 The pandemic has changed the way many of us work, instead of going to an office many of us are now working remotely or enjoying hybrid working. This can be of benefit to employees but it can also cause health issues due to isolation, communication issues, lack of productivity, etc. The Digi WorkWell project aims to research and address the issue of digital wellbeing in the work place through various educational resources.
Laurence was in Barcelona recently, to attend a Transnational Partner Meeting for the Digi WorkWell project. The team are working on resources that will equip organisations with the skills and knowledge to help combat some of the negative impacts of increased technology use, due to working from home and increased exposure to technology in the workplace:
RESULT 01: THE BUSINESS CASE FOR EMPLOYEE DIGITAL WELLBEING
A high profile report that highlights the trend of digital wellbeing and raise awareness about the importance of introducing training for Managers in managing and supporting employees digital usage while working.
RESULT 02: DIGITAL WELLBEING CHECK UP
An interactive online tool enabling SME managers to evaluate their strengths and weaknesses in relation to employee digital wellbeing and to determine a suitable pathway through the subsequent learning materials.
RESULT 03: DIGITAL WELLBEING TRAINING PROGRAMME
A complete set of learning objectives, training materials and case studies providing SME Managers and business advisors to gain the knowledge, skills and self-belief required to implement an in-company programme to prevent employee digital overload.
Find out more on the website: https://digiworkwell.eu/
And follow the social media channels: