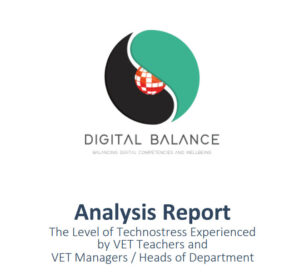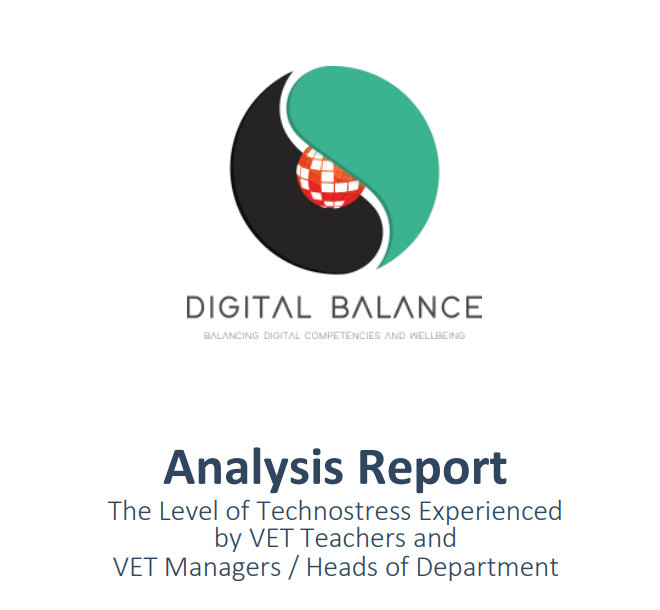 We've been busy working on the Digital Balance Project. The objective of Digital Balance is to clear: design, develop and implement a new approach to train VET teachers, leaders and managers in digital wellbeing. Digital balance will boost the capacity of VET institutions to manage the digital transition in a way that marries high quality teaching with the well- Being and long-term productivity of those involved.
The first major task of the Digital Balance project was the analysis report. The report is envisaged as an important introductory resource aimed especially at VET management, department heads and to be disseminated to stakeholders and policy makers. The goal is to update their knowledge regarding achieving a digital balance in the VET workplace and why it must be acted upon. You can download your free report here: https://digitalbalanceproject.eu/wp-content/uploads/2022/03/IO1_Report_Final.pdf
In the coming months we will share the other resources with you:
The Digital Wellbeing Resource Pack. This will be a blend of case studies with downloadable and personalize templates for plans and organizational policy documents focusses on managers, department heads working with teachers to use the knowledge they have gained.
The Digital Balance Empowerment Programme. This involves a new online training programme for teachers who wish to develop their own knowledge and skills in how to comply with greater digital teaching but safeguard their own physical and psychological wellbeing.
You can follow the progress of the project on the website: https://digitalbalanceproject.eu/
Also keep up to date on the social media channels:
LinkedIn: https://www.linkedin.com/company/digitalbalanceproject-eu/
Facebook: https://www.facebook.com/Digitalbalanceprojecteu-107303544913381