It made a lovely change for some of the digital crossroads team to meet in real life rather than via zoom. The transnational partner meeting took place recently, hosted by the UK partner,  National Enterprise Network at their headquarters in Milton Keynes.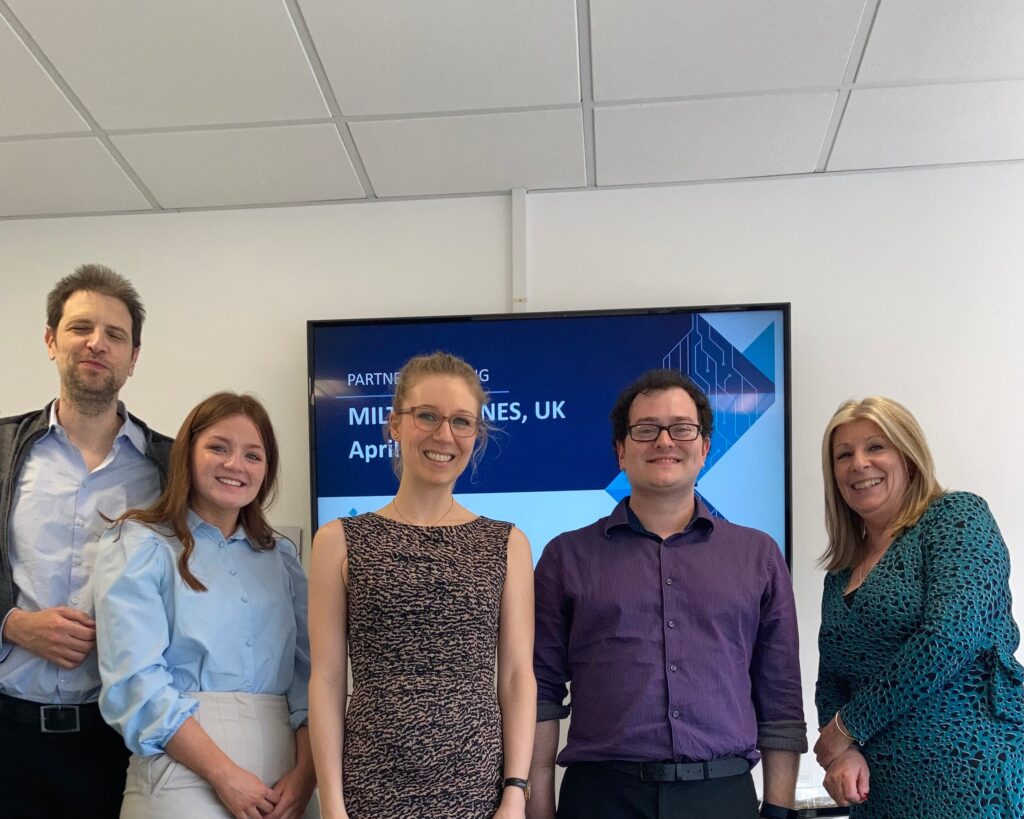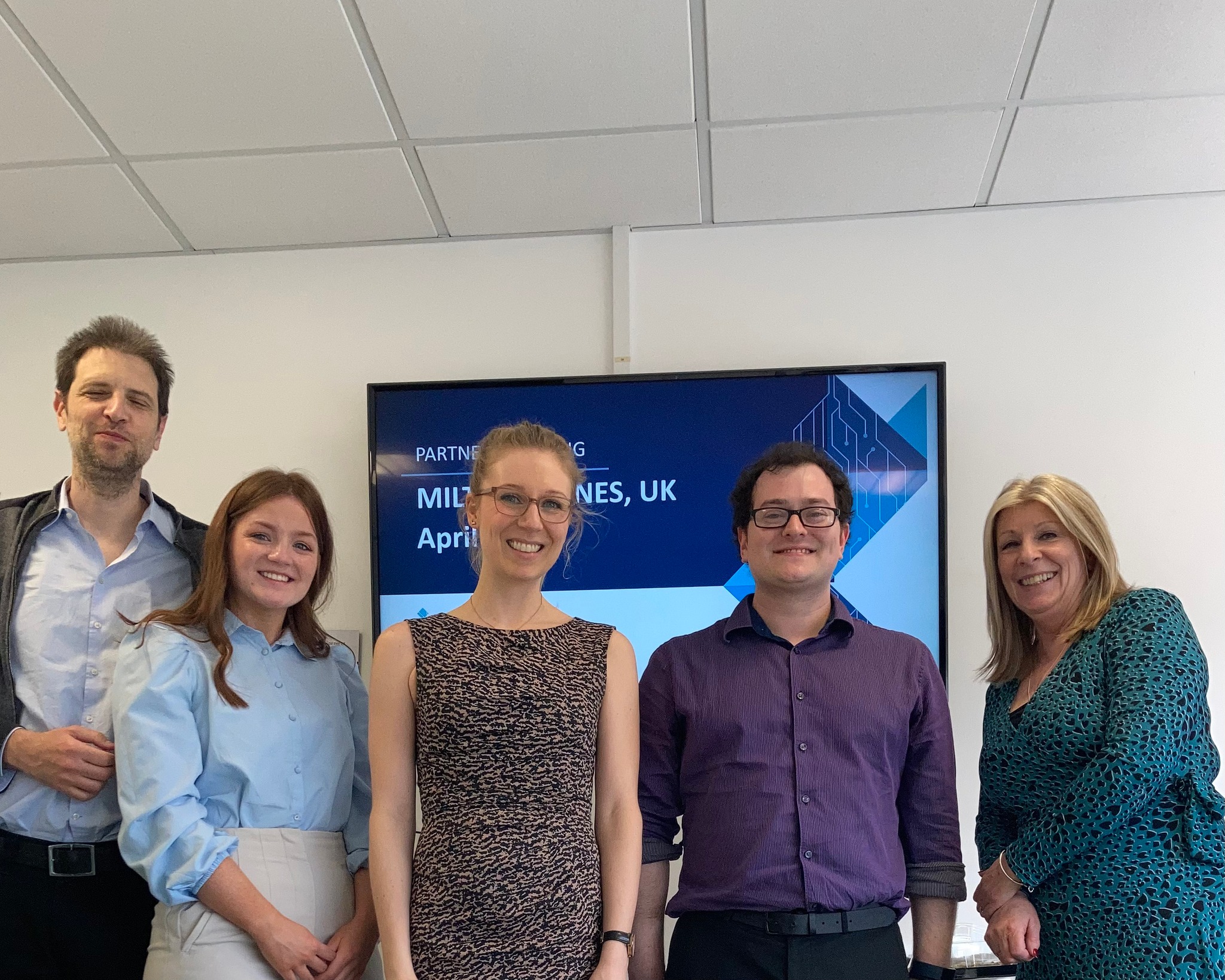 You can see from the lovely smiling faces how proud the
Digital Crossroads
team are, and rightly so.
The project meeting was attended by Laurence from
Momentum, 
Education Mobility Grid
and
European E-learning Institute, and work is ongoing
to design, develop and implement a new approach to training SME managers in employee digital wellbeing.
The resources created will be completely free to use, wherever you are, so please share the link with contacts in your network:
https://lnkd.in/dgfZpjJc
Digital Crossroads aim to improve your organisations knowledge, skills and confidence in managing the digital wellbeing of your employees
The project will offer:
A clear and simple and clear way of thinking about digital wellbeing,
A Personalised Report digital wellbeing report for your organisation, providing you with an overview of your strengths and weaknesses as an organisation,
Recommendation on which modules of our
Training Course to focus on to best strengthen your organisations digital wellbeing management,
Content tailored specifically for SME's, which has been developed through collaborative partnerships with many SMEs managers
A recognised assessment based on EU and UK frameworks (JISC and Digcomp)
Continued commitment to championing the focus on promotion of wellbeing at work!
Find out more