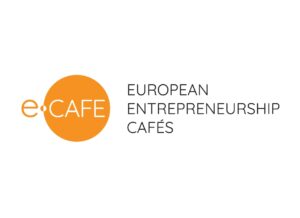 As we come to the end of our E-CAFÉ Project, we will take a look at the fantastic resources that have been produced as part of the project. The project addresses some of the key areas of actions of the EU: Providing high quality learning opportunities for low-skilled/low qualified adults, supporting an entrepreneurial mindset as well as social inclusion.
E-CAFÉs serve the opportunities of accessing social environments of the region and country. Participants, learners and tutors facilitates meetups with the aim of entrepreneurship support and social inclusion as well. The project partners have produced a number of intellectual outputs, including:
IO1- a comprehensive toolbox, which presents state of the art methods for the development of an Entrepreneurial Mindset and for business model development and designed in a supportive simple and easy to understand way
IO2- Establish Entrepreneurship Cafes, providing a target group specific, inspiring, low-threshold learning environment and develop a blueprint handbook that enables other organisations beyond the participating partner regions to implement the methodologies
IO3-An interactive APP working as both, content dissemination platform as well as interactive exchange and calendar/location tool, ensuring wide and free access of all produced resources.
You can find all the resources on the website: https://www.enterprisecafe.eu/
We'd like to thank our project partners for all their hard work on this project. The partners are: Dungannon Enterprise Centre, Bursa Education and Youth Organisation, The Vision Works, Olemisen, and the European E-Learning Institute.