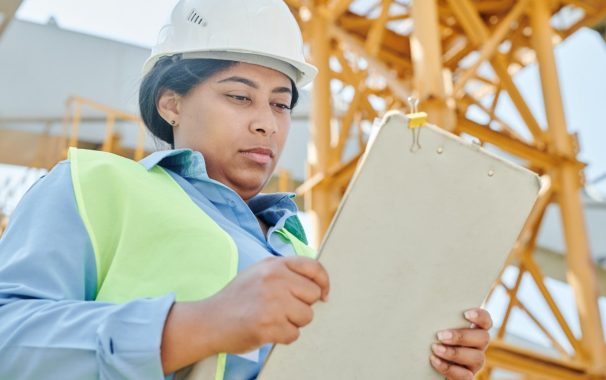 The FEMCON – Females in Construction Project recently met online for the transnational partner meeting. FEMCON's mission is to create innovative vocational education and training tools to help women working in or considering a career in the construction industry advance to visible roles within the industry. The project's goal is to make the industry more appealing to women, resulting in a greater number of women choosing the sector, creating conditions for positive change, and improving the industry's gender outlook and quality of life in the male-dominated sector.
Over the course of this two-day meeting, the team covered the progress of the project so far and focused their key result areas. They made significant progress on PR1 – the inclusive reach and teach toolkit, which is almost ready for publiction.  They also worked on PR2 – Femcon Curriculum – a collection of Open Education Resources to equip vocational educational trainers to provide specialist learning content to women working or interested in a career in the construction to help career progression & development of females in this industry.
Find out more about the project on the website: https://femalesinconstruction.eu/
Join the LinkedIn group: https://www.linkedin.com/groups/12735551/
Follow the Facebook page.
Momentum are working alongside Femcon project partners: NOT in Szczecin, Fundación Laboral de la Construcción in Spain, Outside Media & Knowledge in Germany, FutureCast in Ireland and the European E-Learning Institute in Denmark.