The final in-person transnational partner meeting of the INVOLVE Project took place in the beautiful city of Athens in Greece. INVOLVE aims to strengthen the visual literacy of entrepreneurs by introducing innovative visual literacy training into adult entrepreneurship education curriculum and courses.
The project partners were joined by volunteers and adult educators, who tested the work of the project during a 2-day meeting.
They were presented with two tools:
2. The Involve Toolkit. This toolkit identifies the best visual literacy learning tools from all over Europe. The toolkit will provide participants with an overview of the tools alongside practical guidance on how to use the tools and insights from those who have used these tools within their own working life.
https://www.visualentrepreneurs.eu/involve-toolkit/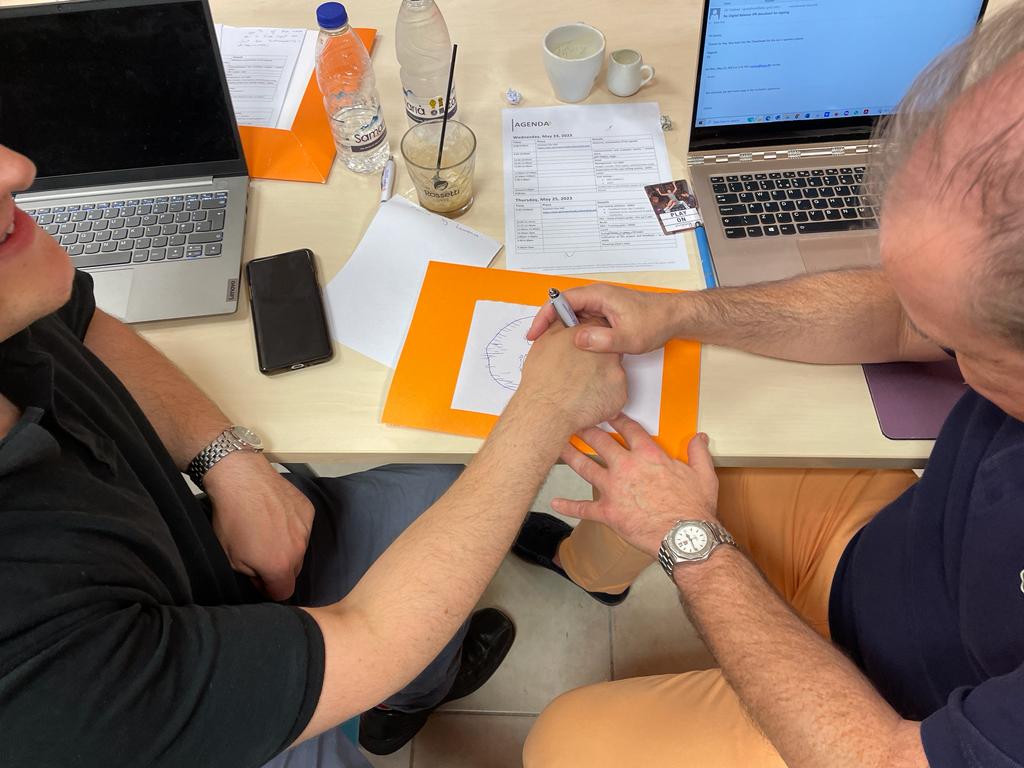 The feedback from the tools was very positive and they really enjoyed some of the exercises.  The INVOLVE  Project partners are working to create material to enable entrepreneurs, self-employed and job-seekers to make their work more visually visible. A best practice guide and full training will be posted this summer.
The INVOLVE project is funded by
Agence Erasmus+ France / Education & Formation 
The Project Partners are: Le Laba, European E-Learning Institute, N'A QU'1 ŒIL, EDRA-COOP, Creative Spark and Momentum