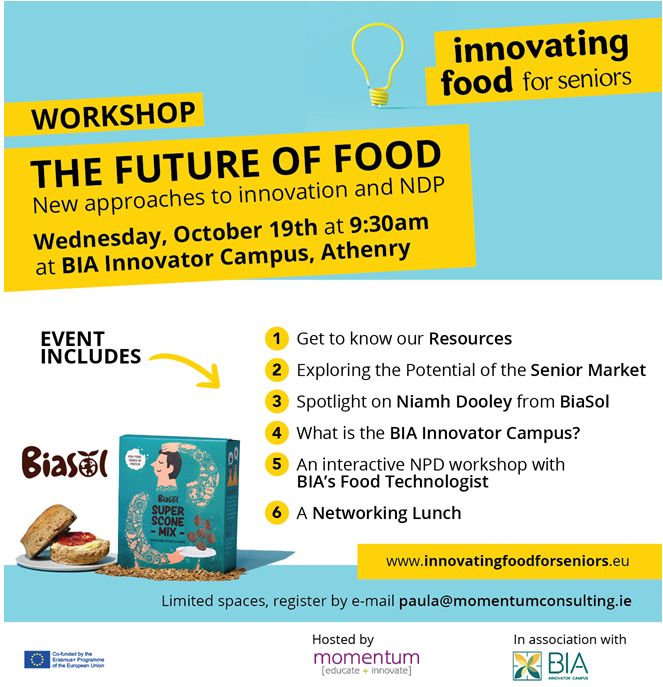 Are you working in the food sector in the Galway region? Would you like to learn more about the potential of the Senior Food Market?
On October 19th, we are hosting an event in conjunction with Bia Innovator, where we will introduce you to our wonderful Innovating Food for Seniors – PIFS Project. Over the course of the day we will share our extremely relevant and exciting resources and materials.
We have a great line-up of speakers and leaders in the future of food, you can also take part in an interactive workshop about new product development, and enjoy a networking lunch.
We hope that you will be able to join us and we are sure that you will come away from the event inspired.
Places are limited register by emailing paula@momentumconsulting.ie
You can find out more about resources and the work of the Innovating Food For Seniors project here:
Website: https://www.innovatingfoodforseniors.eu/
Facebook: facebook.com/Pifsproject
Twitter: twitter.com/pifsproject