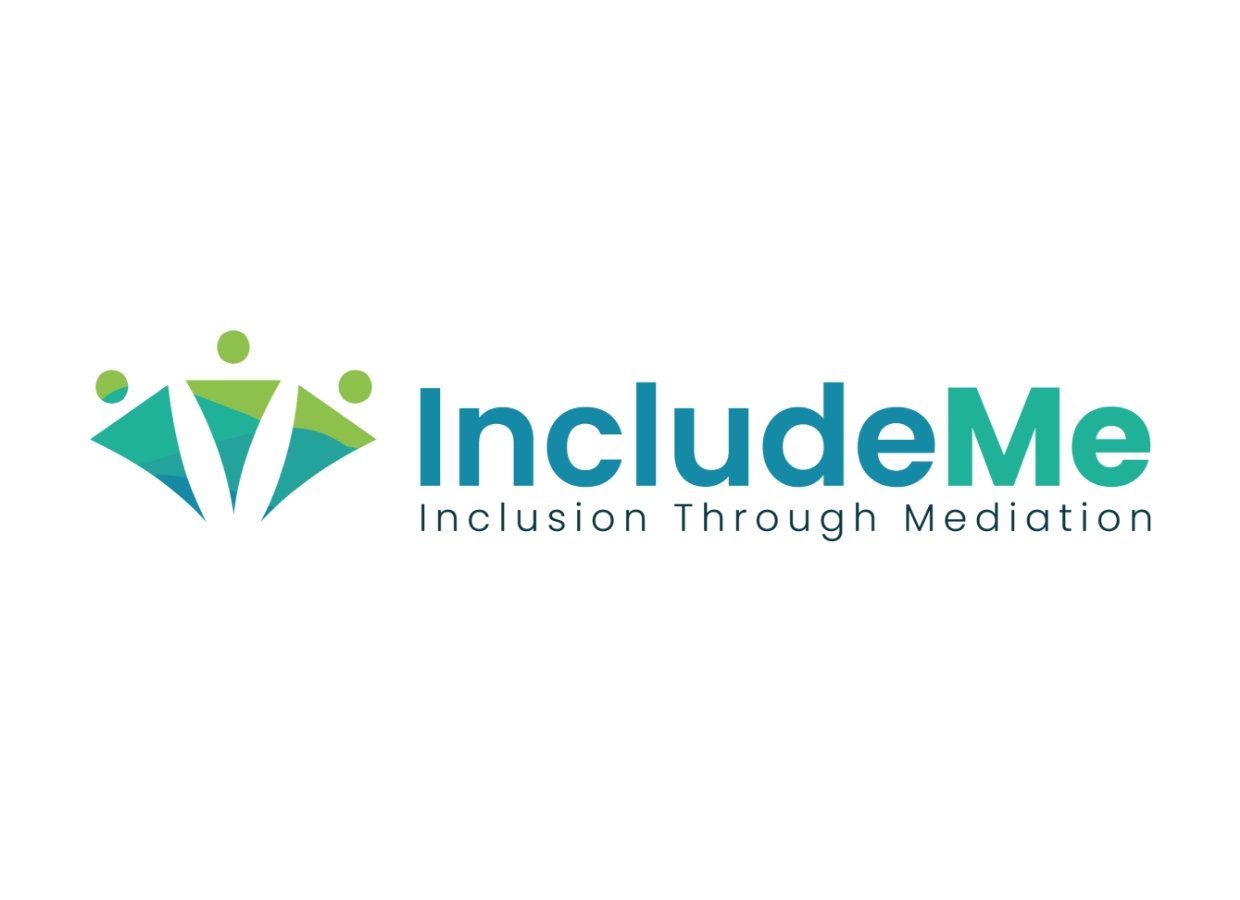 We'd like to introduce you to the Include Me project. The project has a clear aim: empower learners, activists, and migrants to become peer-to-peer mediators in their communities and wider area.
We are all about inclusion here in Momentum. Over the last number of years, we have worked on many projects that aim to empower people and we have seen first-hand the difference that can be made if you just give people a chance.
Thinking of mediation, we have seen the difference having someone to mediate with issues that you may face can really help. A mediator can act as a go-between, moderator, and liaison advocate. They can provide a neutral sounding board for those who need them and can help to diffuse a situation.
The Include Me project will deliver the following results:
Output 1: INCLUSION THROUGH MEDIATION Good Practice Guide (UBSF) will introduce the concept of conflict and tension resolution via mediation to stakeholders (HEI providers, educators, community leaders and activists, local support groups) and outline its capacity to integrate refugee and other disadvantaged persons into the wider community.
Output 2: Inclusion Through Mediation Open Education Resources will encourage teachers, trainers and adult/community educators to use a systematic approach to integrate mediation education into their organization's continued learning curriculum. As a direct result of the development of this IO and during the project, 12 educators will be upskilled in mediation, they will then go on to train and empower 32 learners, community volunteers in mediation and communication skills as part of the pilot testing.
Output 3: INCLUDE ME Massive Open Online Course will be a user-friendly and basic platform (to allow for those with minimal digital competence), it will provide a place for learning as well as peer connection and networking. The MOOC will be piloted tested by 64 users during the lifetime of the project, and this number will increase to hundreds after the project has ended.
If you'd like to find out more, please visit the website: www.includemeproject.eu
There is also a Facebook page  and LinkedIn group that looks at this project and other inclusion projects:
https://www.facebook.com/inclusive.eu
https://www.linkedin.com/groups/13929176/
Include ME is an Erasmus+ project bringing together partners from Finland, Denmark, Belgium, Ireland, Turkey, and Spain.