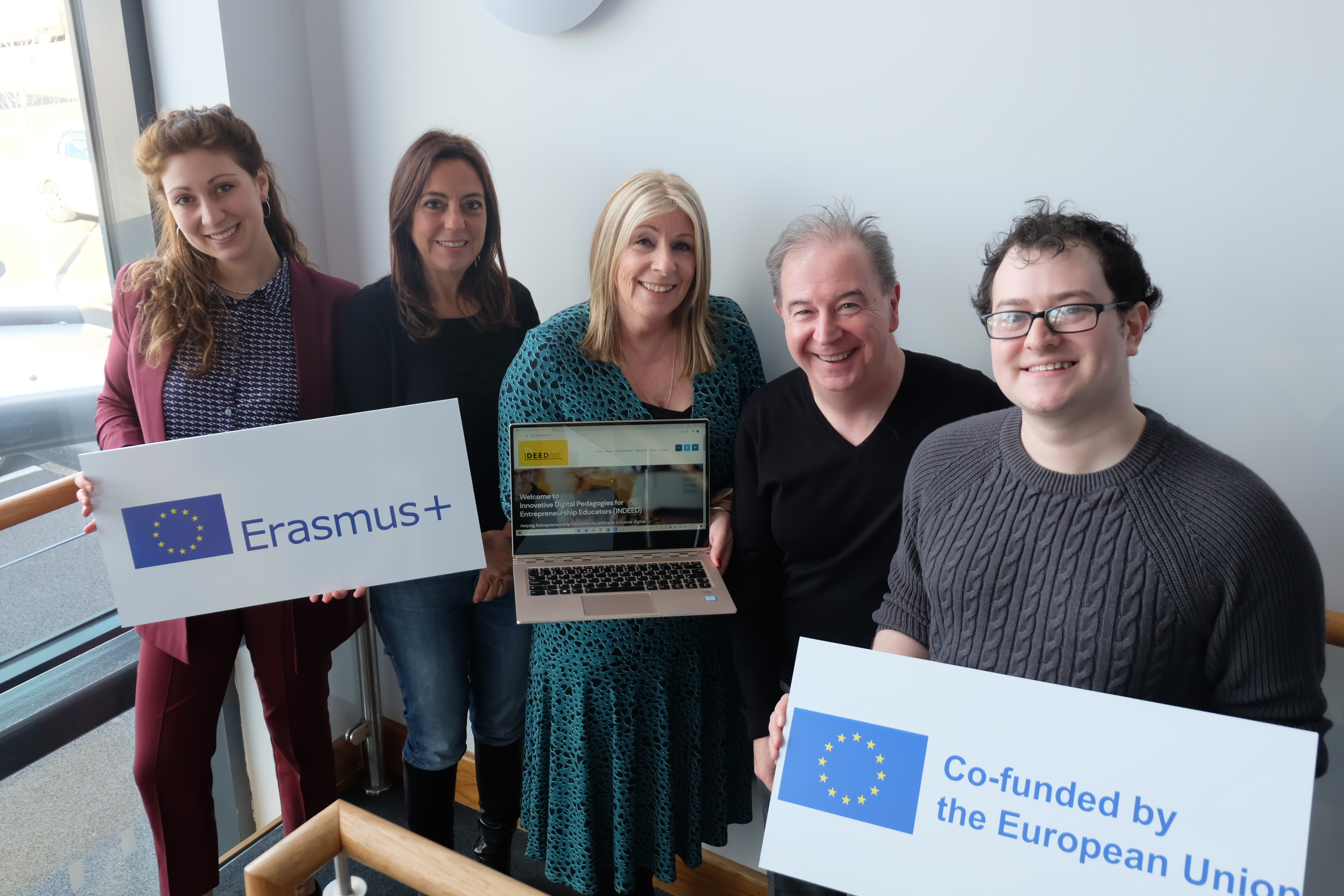 We were delighted to meet our project partners for the INDEED Project at the National Enterprise Network in Lisburn recently. After having monthly meetings online it was a pleasure to be able to meet in person. In our meeting we worked on designing and developing innovative resources which will help Entrepreneurship Educators to use inclusive digital pedagogy in their training and mentoring.
Through INDEED we will build the digital skills of entrepreneurship educators in line with European competence frameworks, especially Dig Comp Edu and Dig Comp Org. Through our Digital Pedagogy Toolbox, you will learn which online tools, programs and apps are most effective for achieving educational outcomes and learning objectives. Then, through our Online learning course you will develop the skills in applying a range of up-to-date pedagogic strategies that are specifically adapted for remote teaching in virtual environments.
Entrepreneurship educators are at the heart of the INDEED project. We simply cannot expect our entrepreneurship VET organisations to produce a quantum leap of the size required to support the huge number of small businesses now requiring support unless we invest in updating the skills and capacity of our trainers and mentors.
You can find out more about the project on the website: https://indeedforyou.eu/
Stay up to date with the latest news on Social Media:
Facebook: https://www.facebook.com/INDEEDerasmusProject
LinkedIN: https://www.linkedin.com/company/indeedproject/
Twitter: https://twitter.com/INDEED_project