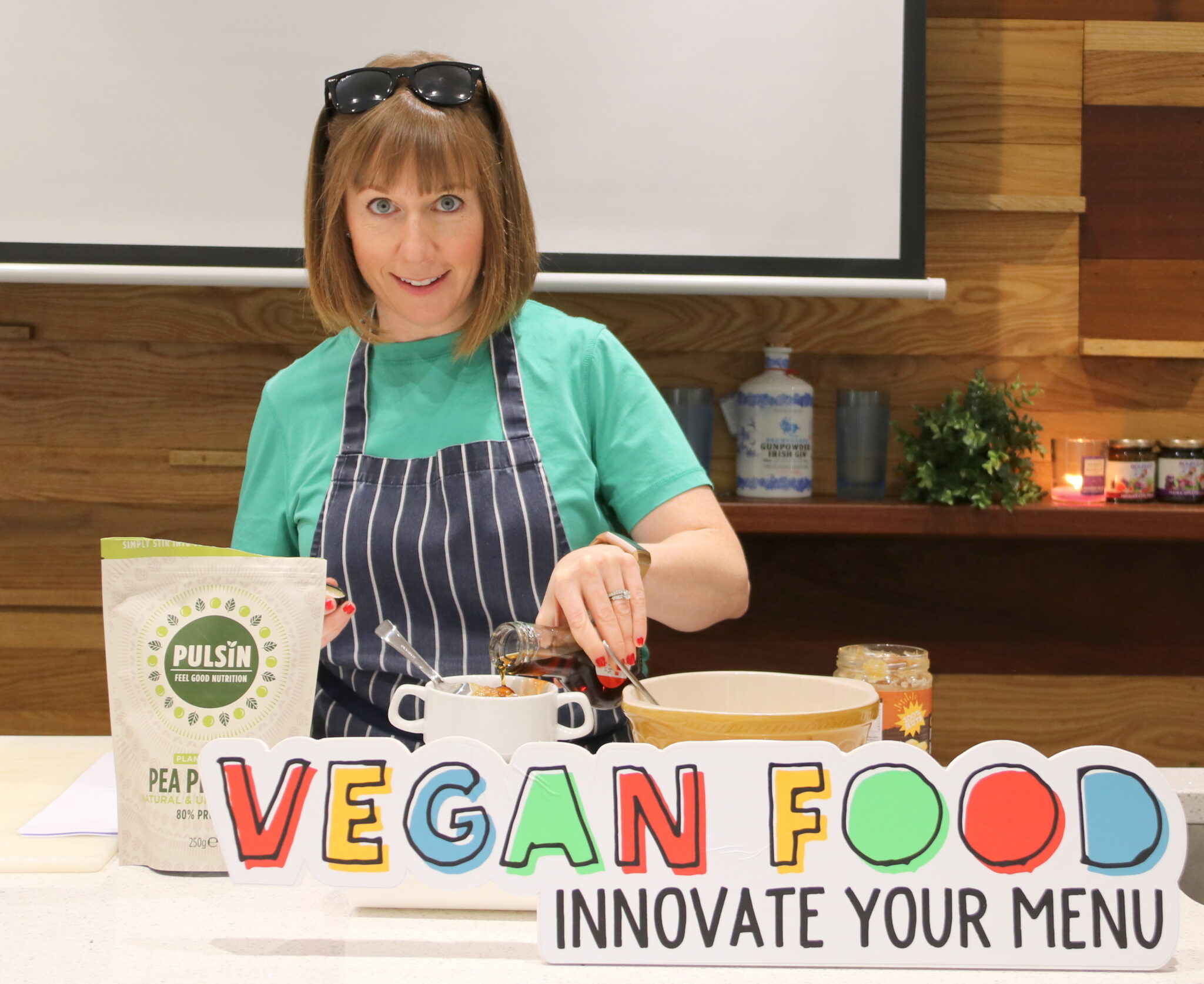 We were delighted to welcome our project partners and students for the Vegan Food Project to Leitrim this week. The aim of this week was to inspire the students to be more innovate in their approach to Vegan Cooking as we enter a plant-based era in the food-ture!
During the LTT we discussed and discovered The Vegan way of life and how it has an impact on the health of our planet and people. We learnt how to complement a Vegan Lifestyle with balanced nutrition and we prepared an array of Vegan meals, snacks, and treats.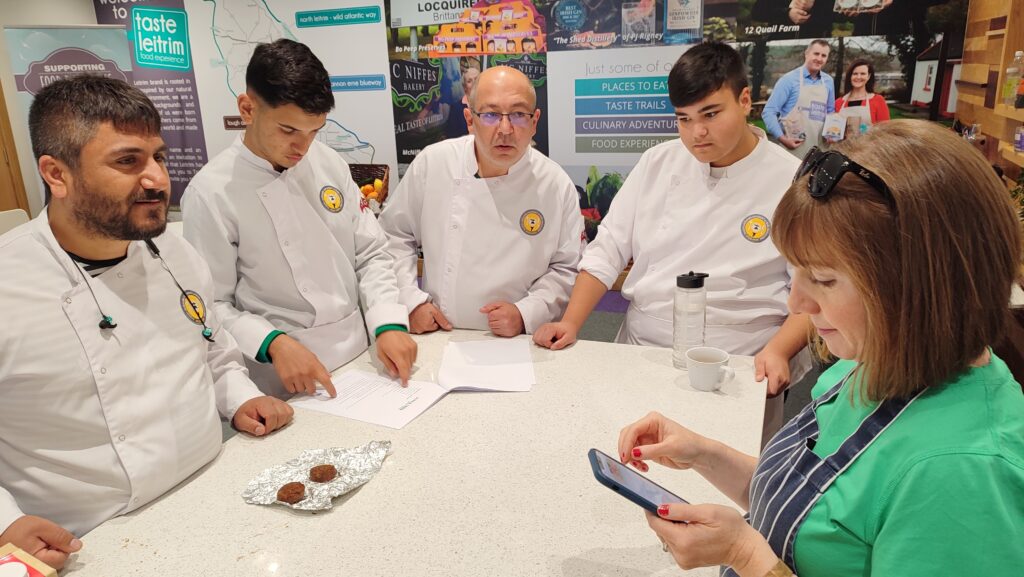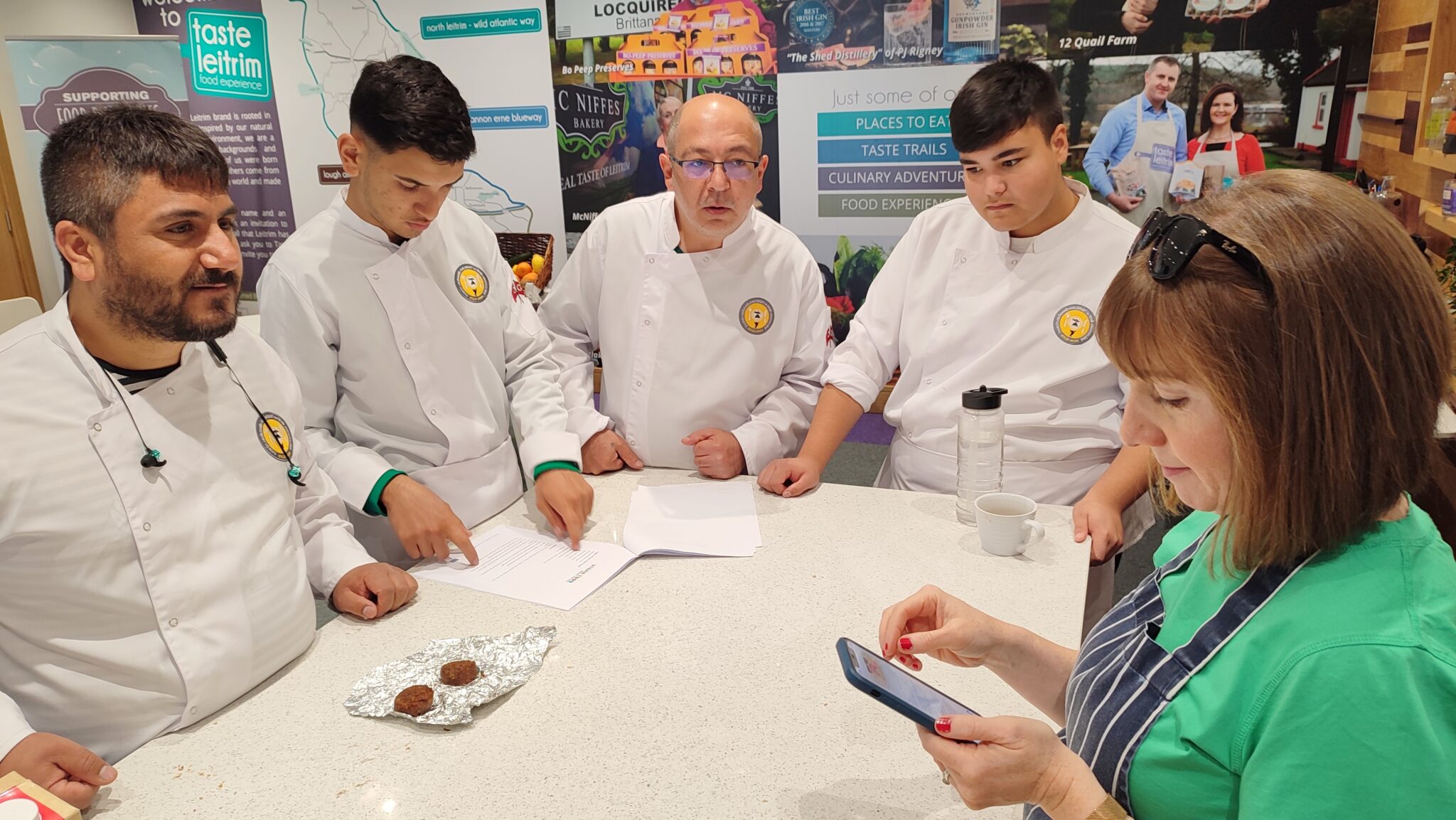 Paula, our Food Sector Specialist demonstrated a number of recipes and the students got hands on experience of preparing a wide range of delicious meals. The best part was that we got to eat everything that was made during the workshops.
We are very grateful to The Food Hub in Drumshanbo, for their assistance, and especially to Fergal for his warm welcome. Thank you also to the ETB training kitchen who allowed us to use some of their equipment.
We can't really write about food training without giving you some of the recipes. So here are some that were tried and tested during the workshops, let us know what you think.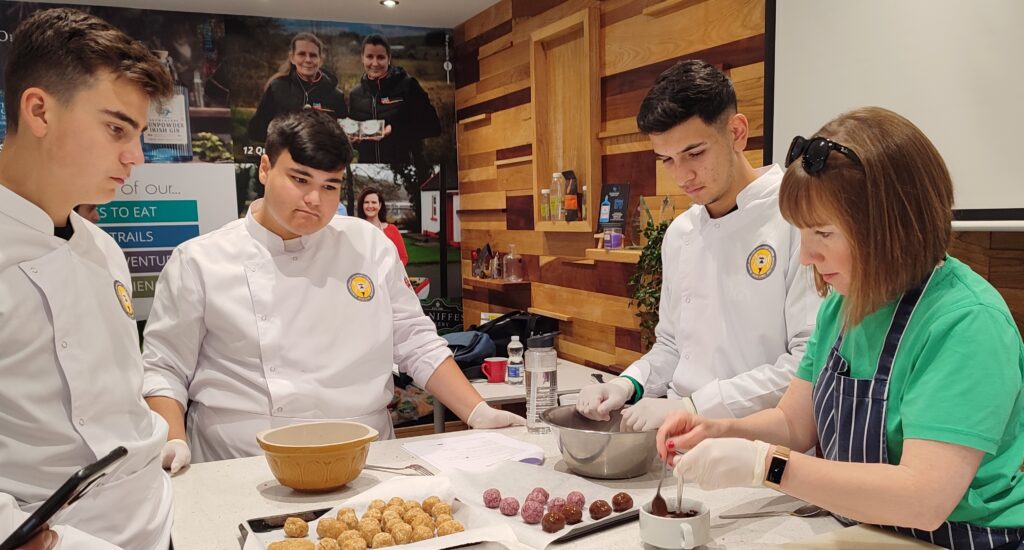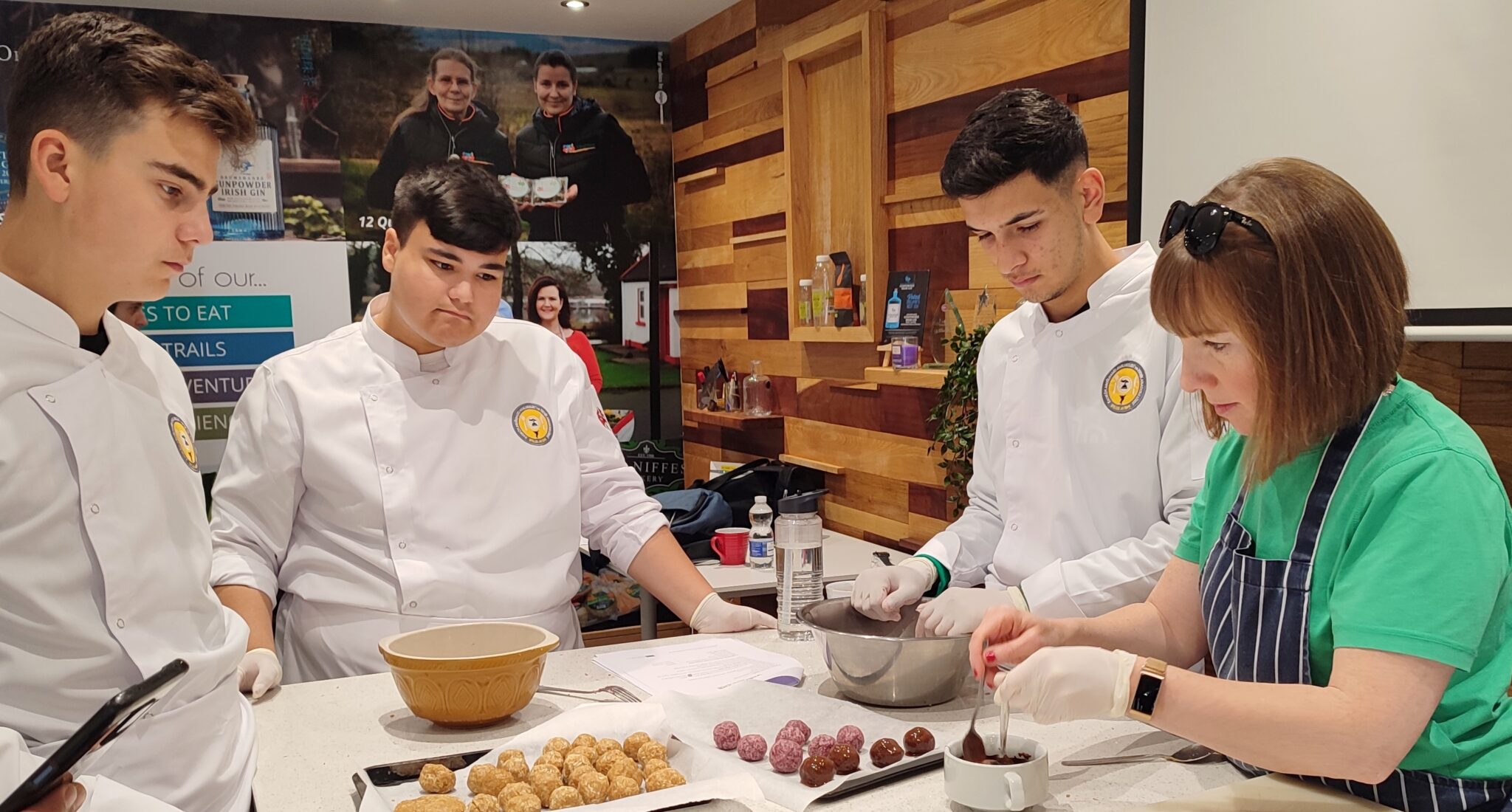 No- Bake Cacao Energy Balls
Ingredients:
1 cup of Oats
¼ cup Nut Butter
2 Tbsp Cacao Powder
¼ cup of Maple syrup
2 Tbsp Cacao Nibs
1 Bar Dark Chocolate
Desiccated Coconut
Method:
Add all the ingredients (except the Dark Chocolate & Desiccated Coconut) into a bowl and stir until well combined. Refrigerate & cover for at least 30 minutes
Use a spoon to scoop out a tbsp of mixture and roll it into a ball with your hands
Repeat this with the remaining mixture
Melt the dark chocolate in a bowl and roll the balls until covered
Roll the balls in the desiccated coconut and freeze for about 30 minutes
Store in the fridge for about a week & enjoy these great Cacao no-bake energy balls
Carrot and Sweet potato Soup with Ginger
Ingredients:                                                                                       Optional ingredients:
1kg carrots                                                                                          Vegan yogurt
1kg sweet potatoes                                                                            Lime
500g rooster potatoes                                                                     Toasted seeds
2 white onions
4 cloves of garlic
1cm of fresh ginger root
A lug of oil
Salt & pepper & Chilli flakes
Method:
Peel all the vegetables
Heat the oil in the pot and then add the onion garlic and ginger
Cook until soft
Cut the other vegetables into small chunks
Add carrots, sweet potatoes and rooster potatoes
Stir well and cover the pot for a few minutes.
Then add hot water to almost cover the vegetables
Simmer until all softened
Buzz the contents until smooth
Serve with bread and vegan butter
Optional extras…vegan yogurt / sprinkle of toasted seeds / squeeze of lime juice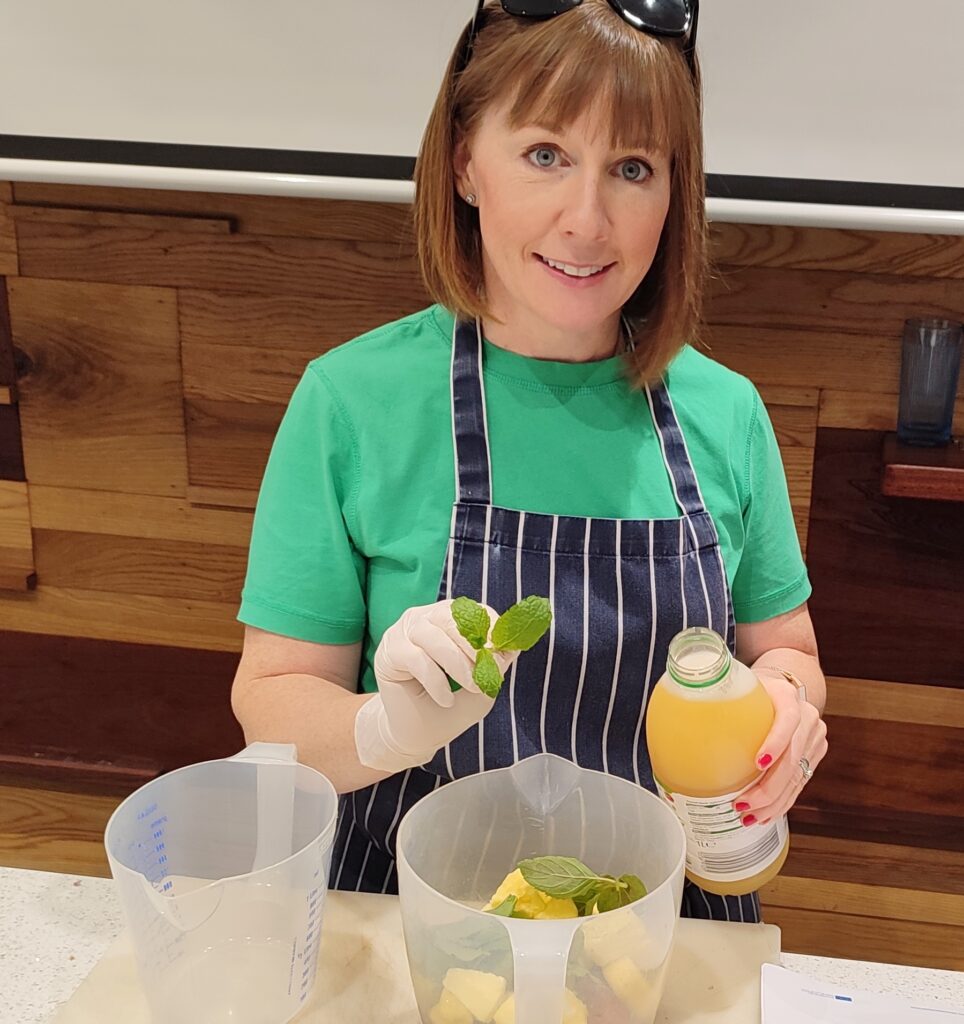 Vegan Smoothies:
Raspberry Delight
500 g of frozen Raspberries
300 g of vegan yogurt
3 bananas
500 mls of orange juice
Strawberry Mojito
500 g of frozen strawberries
400 g of frozen pineapple
A bunch of fresh mint
500mls of cloudy apple juice
For both options:
Put all the ingredients into a jug and blend until 'smooth' with a hand blender
Serve
You can find out more about The Vegan Food Project here: http://www.theveganfood.org/
This is an Erasmus+ Project comprising of Kadiköy Abdulhamid Han Mesleki ve Teknik Anadolu Lisesi in Turkey, Olemisen Balanssia ry in Finland, Anaptyxiako Kentro Thessalias – AKETH [Developmental Centre Of Thessaly – D.C.T.] in Greece, and ourselves Momentum from Ireland.