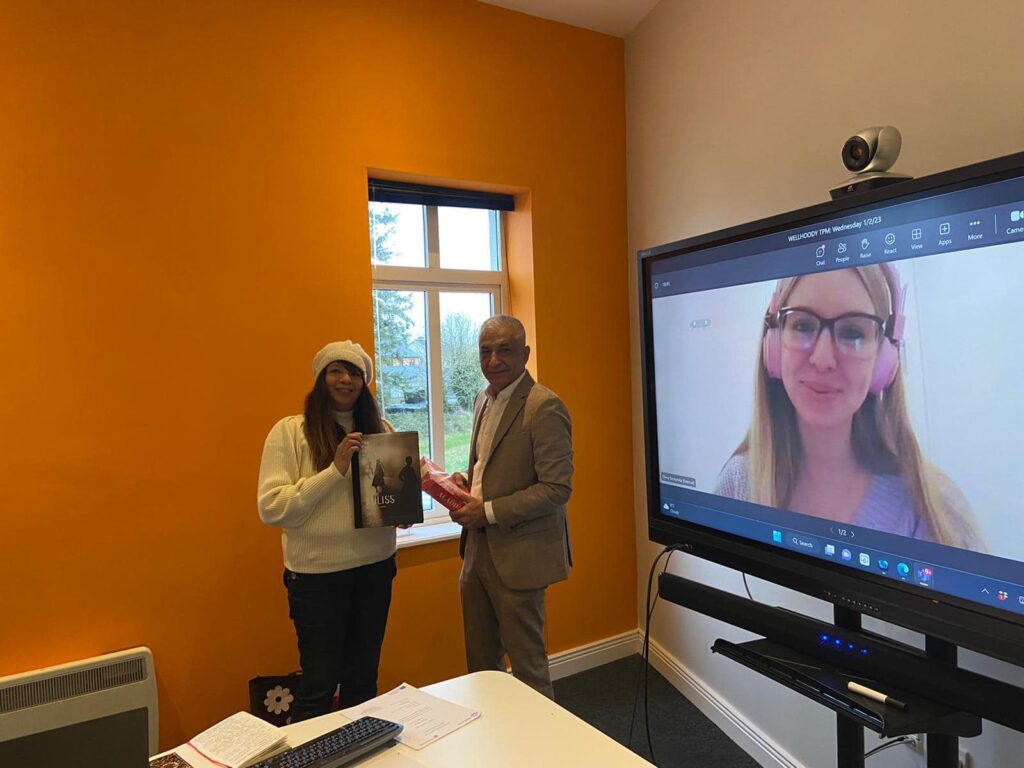 We were delighted to host the Wellbeing in Diverse Youth Communities (WELLHOODY) Project Partners in Leitrim recently.
WELLHOODY is an innovative approach that will upskill YOUTH educators & communities in racially diverse communities to empower youth wellbeing & recognise strengths that are coming from diversity. In the process, they will equip young people to be active citizens, encouraging them to build inclusive diverse youth communities where everyone is welcome & can participate.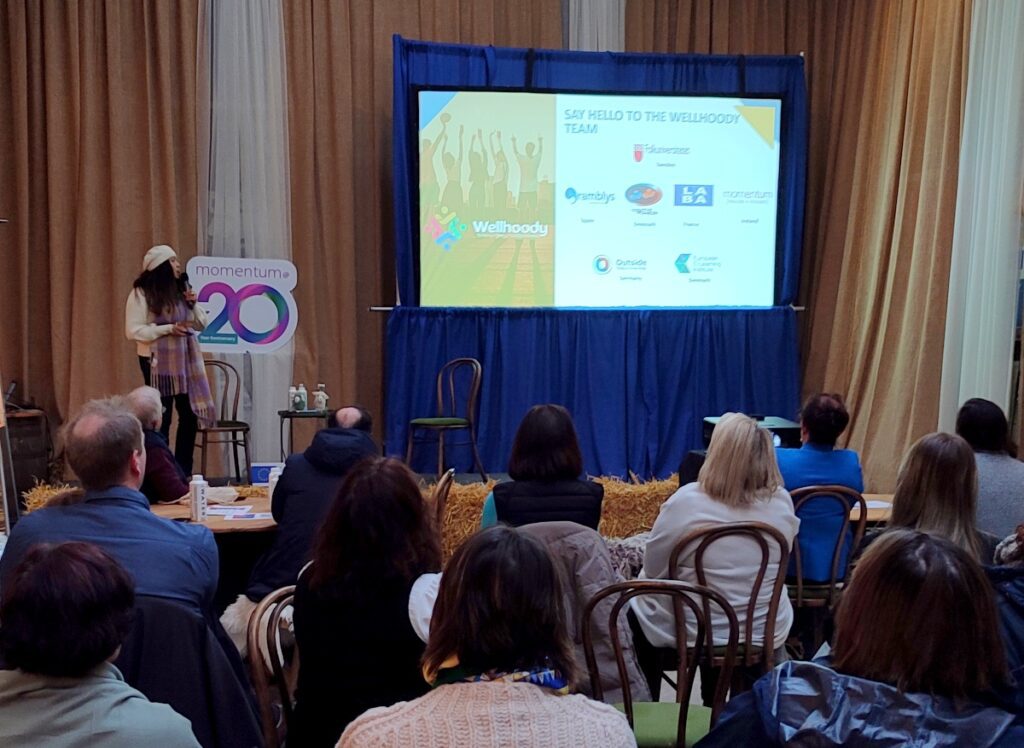 Lola from Momentum gave an inspiring presentation of the project at the #momentumat20 event.
The project partners discussed their work  and the progress of the following resources:
1. WELLHOODY Good Practice Guide
Project Result 1 is a Good Practice Guide: Youth Participation and Wellbeing in Diverse Communities. A guide which researches, collects and presents 20 good practices of youth participation in diverse communities that have significant positive outcomes for inclusion and wellbeing, which supports PRIORITY INCLUSION AND DIVERSITY
2. WELLHOODY Open Education Resources
Project Result 2 will encourage youth/community educators to take responsibility for wellbeing of young people and recognise/promote the strengths and benefits that being part of a diverse community brings.
3. WELLHOODY YOUTH Clubs
Project Result 3 is specifically designed to ensure that we respond to key headline EU challenges through a unique, engaging, modern, and participatory method, using in person & online networking as a basis for embedding youth in wellbeing focused entities in diverse youth communities.
4. WELLHOODY Platform and Online Course
The WELLHOODY interactive learning digital platform and online course will facilitate collaboration, promote peer to peer learning and encourage cross-project fertilisation of ideas to accelerate learning.
It was a pleasure to catch up with all the project partners again, and we'll keep you updated as the project progresses. You can find out more on the website: https://wellhoody.eu/