Did you know that apprenticeships are now available in over 1,500 occupations across 170 industries, ranging from nuclear, fashion, trade, law, banking and defence. Apprenticeships are simply an alternative route into skilled employment.
Partners from 7 countries (Poland, Spain, Netherlands, Ireland, France, UK and Belgium) came together in Brussels to officially launch the much-anticipated Apprenticeships Alliances project. Momentum [Innovate+Educate) from Leitrim Village proudly flew the flag for Leitrim, Ireland.
The partners who developed the project came from multiple target group representatives, including; Chamber of Commerce, a local authority, SME support and VET providers, and SMEs themselves. Launch guest speakers included; Ben Butters, Eurochambers Policy Director, Margaret Reilly, Owner Grand Designs Ireland and Liliane Volozinskis, Director for Social Affairs & Training Policy, UEAPME.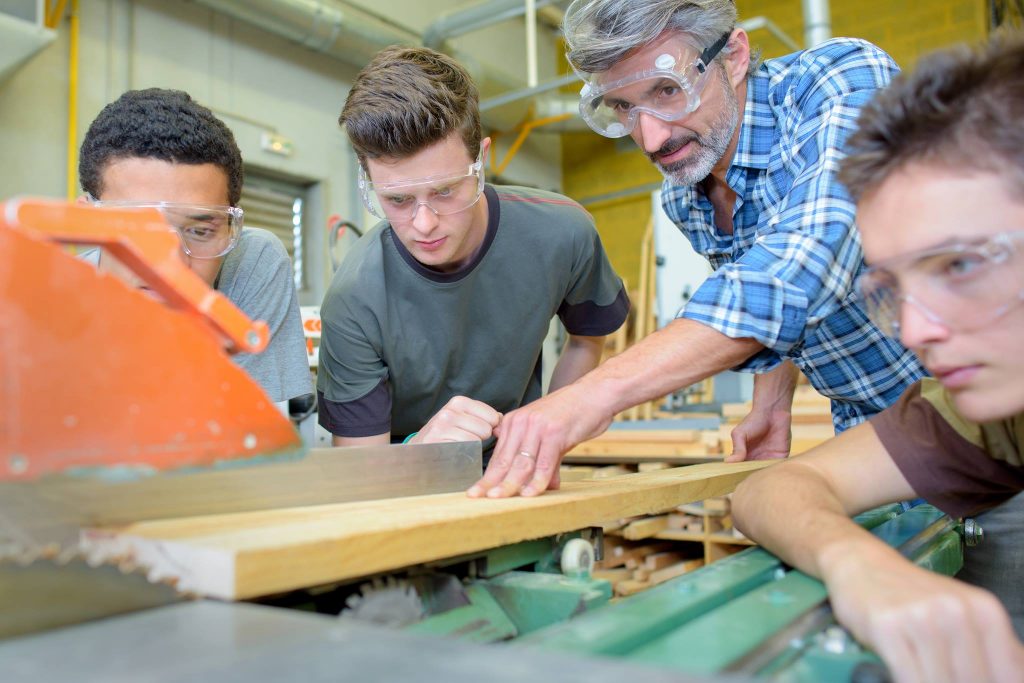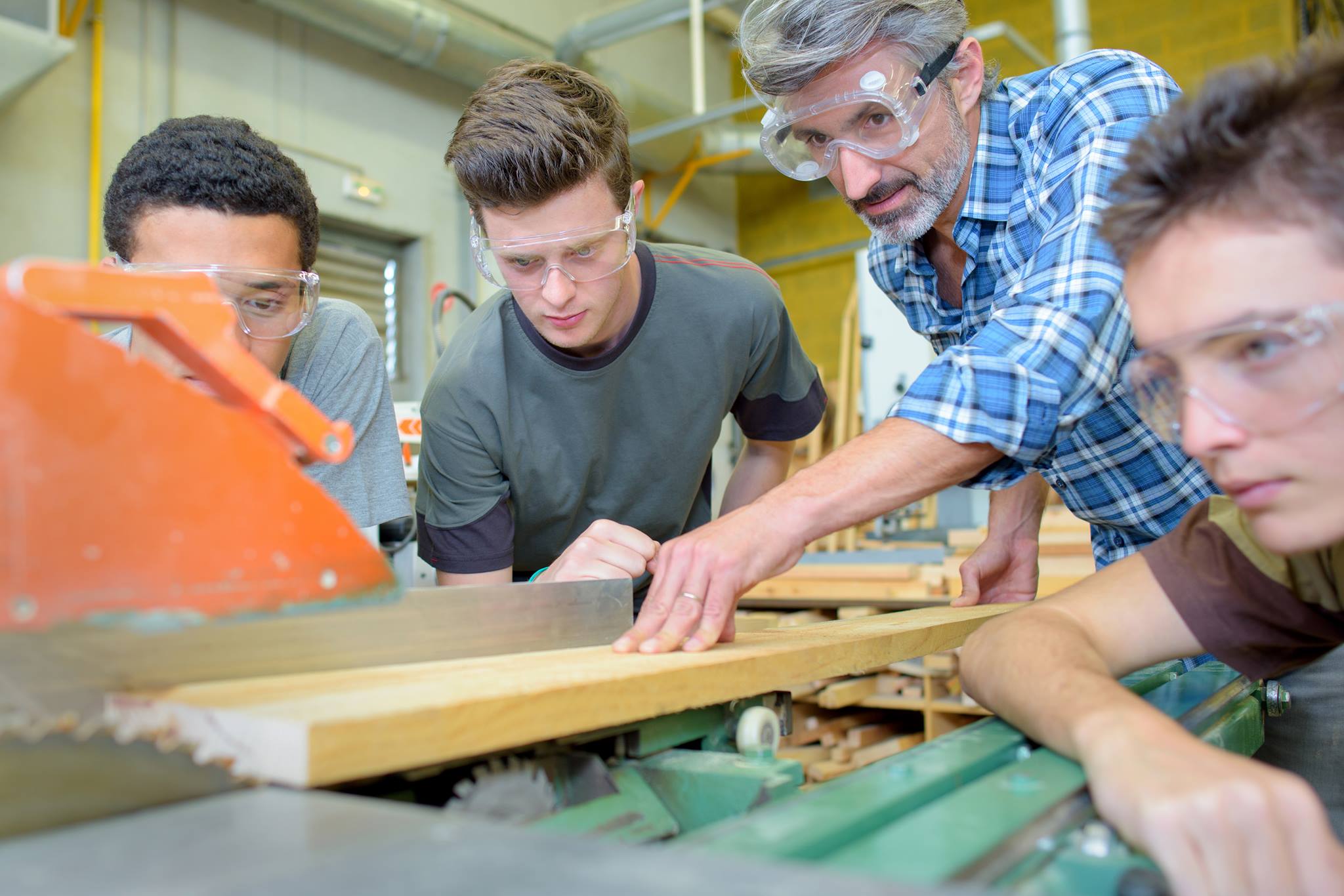 For the duration of this two-year project partners, employers, industry and support networks across Europe came together to develop the project providing SMEs and support networks all the resources, capacity building, structures and guidelines to facilitate SME's to become apprentice employers. The project is jammed packed with videos representing best practice across Europe, access to regional alliances, a toolkit, training resource and one-stop-shops when hiring apprenticeships for your business.
Apprenticeship doesn't just come as an external apprentice, it could be an existing employee being offered a ladder of opportunity, so they can progress from traineeships to apprenticeships right up to Degree apprenticeships. Apprenticeships are a great way for Irish SMEs employees to learn while they work, gain vital work experience and set themselves and Irish SME companies on a fast track to a successful career. Hiring an apprenticeship has never been easier for Irish SMEs with numerous support networks, systems and funding available.  Apprenticeships are not only for school leavers they are available to people of all ages, providing a great option for a career, career change, improve skills to secure a new role or re-enter employment.
Employers Value their Apprentices
Research indicates that apprenticeships boost productivity to businesses by on average £214* per week so more and more employers are now choosing to grow their business through apprenticeships. And with employers saying that former apprentices are 15%* more employable than those with other qualifications, apprenticeships genuinely provide a stepping stone to a brighter future.
The Apprenticeships Alliances Course
The Courses were designed to teach Chamber of Commerce and Enterprise Centres about the apprenticeship system by supporting and informing SMEs themselves on the benefits of employing an apprentice. This is achieved through this online course on employing apprenticeships providing a toolkit on how to set up an apprenticeships alliance and a handy self-assessment tool for anyone interested in apprenticeships.
Module 1: The Untapped Potential of Apprenticeships for SMEs
Module 2: The Nuts and Bolts of Apprenticeship
Module 3: Cultivating an Apprenticeship Culture in SMEs
Module 4: Employ your First Apprentice, Action Plan Template
Module 5: Keys to Success Practical Tools and Resources for SMEs
Video Library of Learning, Regional Apprenticeship Alliance Toolkit, Case Studies and Testimonials, SME Apprenticeship Templates and Resources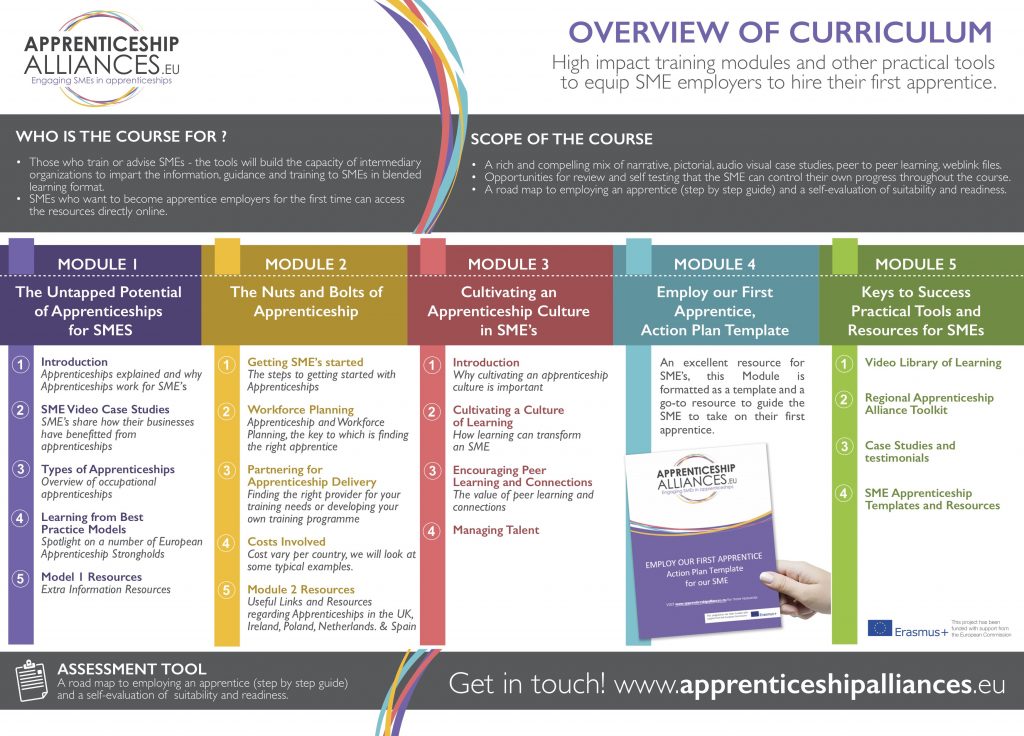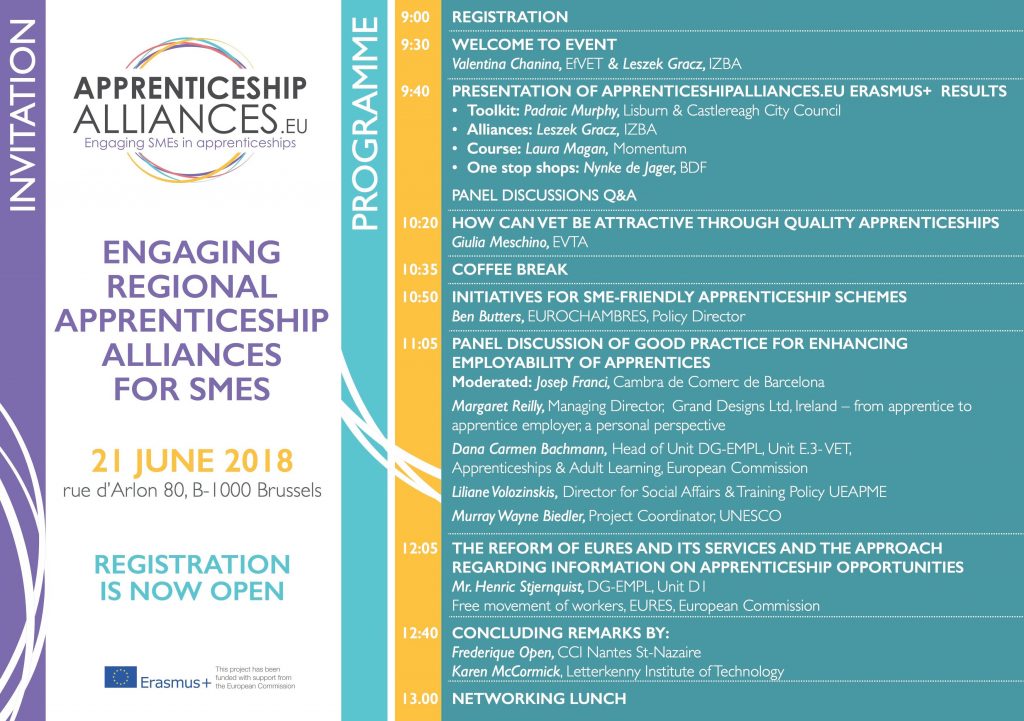 Get Connected to Apprentice Alliances to reap the benefits;
www.apprenticeshipalliances.eu
@Press_RAISE
@ApprenticeshipAlliancesEU
Sue Husband, totaljobs.com*