Supported by: LEO & Leitrim Tourism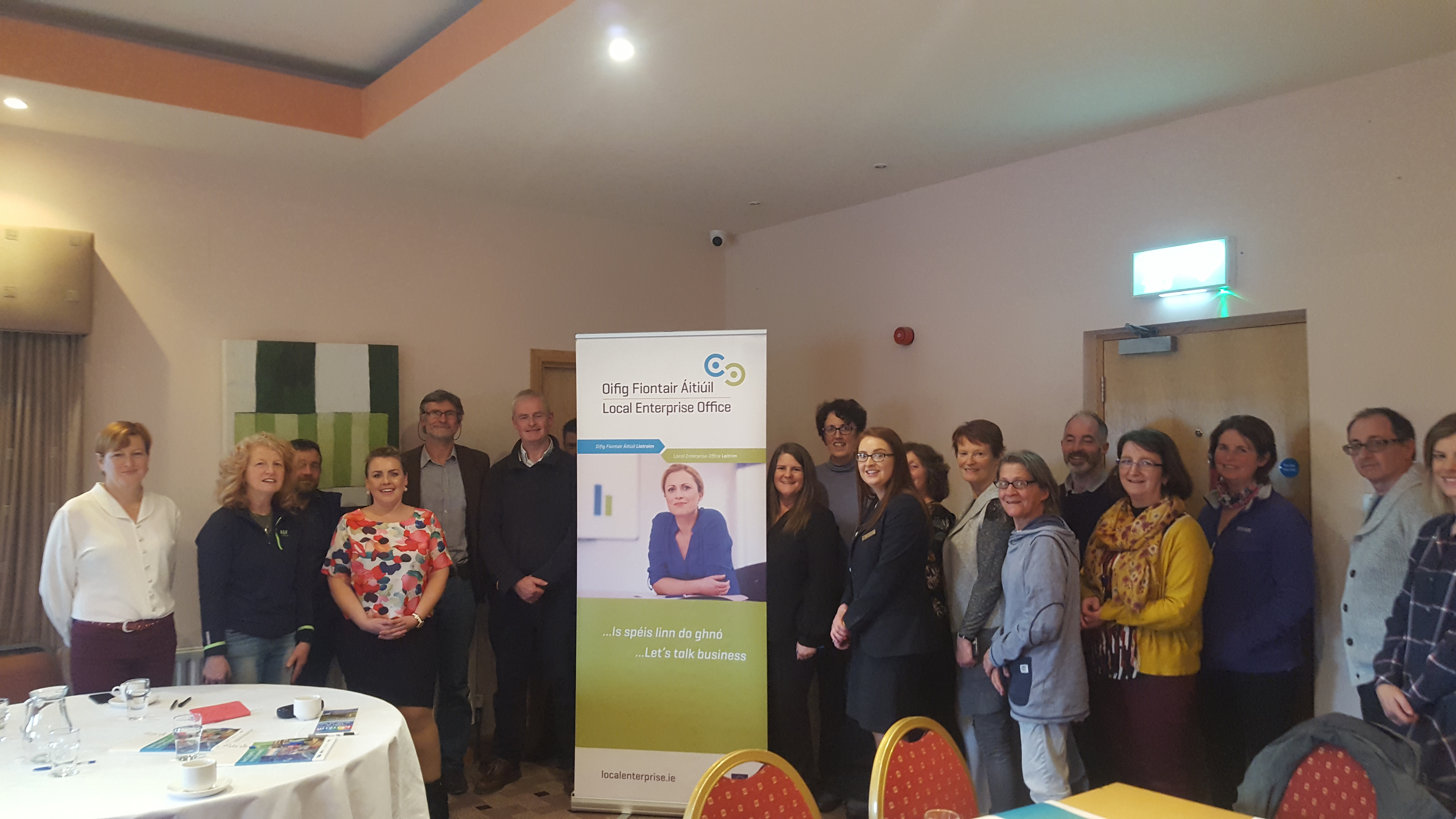 What a jammed packed with the amazing Leitrim tourism providers, everything from Adventure Tourism, Accommodation, Self Catering, Language Schools and even new up and coming ventures. Its without doubt Leitrim's tourism experience providers really do go over and beyond sprinkling those magic moments on tourist experiences. We all learned from each other and shared immense pride and motivation to make sure people know this is the 'happiest place to live and visit in Ireland'.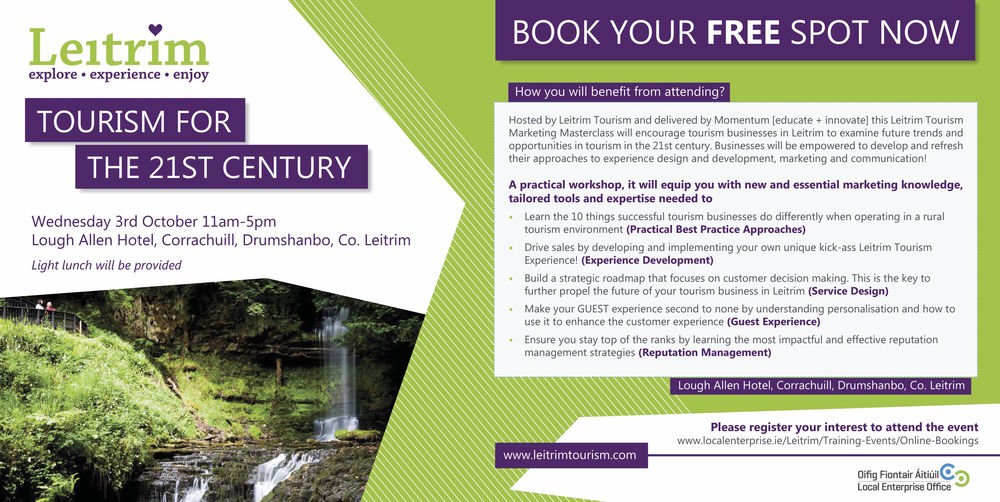 Experience Development – Leitrim Style!
From Nuala McNulty lending her wellies to a guest and being thanked like she had just given her a pair of Louis Vuitton's (had to look up that spelling) 
😂 
😂 (Tawnylust Lodge)
Visitors relaxing back looking up at the sky and doing a Yoga pose on a Stand Up Paddle Board…its not just a board its a Yoga Mat! (Leitrim Surf)
Key Learnings
Destination is King! Stunning Drone Footage Showcase of Lovely Leitrim (on Leitrim Observer today) stick this it on your website, cause Destination is King, change that tourist stopping off to a tourist not wanting to leave! That means everyone promote Leitrim as a Destination by working and partnering together.
Mobile Optimisation is Key! Google are filtering their search results based on websites that are optimised. If you want to be found get optimisied. Facebook and Instagram are not enough. They are like your moving promo advertising screen, your Website this is your shop, your social media should drive traffic to your website where conversions can happen
The visitor/tourist is King/Queen to the point we will deliver an unforgettable GUEST and Signature Experience. Its all about Customer Focused Marketing. It is not about your perception its always about the customers perception. They have the cash in their hand ready to give it to the best experience. If you have to get into the bed for a night and try it out for yourself, do it!!
Service Design is paramount especially being available and accessible and responsive 24/7 via Website & Facebook. All the various touch points your visitors embark on researching, booking, experiencing and post experience are vital. Make sure these touch points aren't friction points. Get a trusted friend to go through booking with you and ask for honest feedback. If there are friction points, make a list and tick them off one by one.
Train your staff & provide them with the tools, information and experience they need. Start with a list of the Top 10 Things to Do in Leitrim. These are Leitrim's Ambassadors. Give them the information they need so your visitors have the information they need to engage, stay, talk about you and return.
Take Home
It really is true what my Australian friends said when they came a few weeks ago. 'When you leave Ireland you can't help but be changed somehow, you can't say goodbye but say to yourself and your new friends I can't wait to come back'.
Thank you to the experience providers of Leitrim and Ireland – You Rock!!!
#leitrimtourism #leitrimhappiestplace




Presented by: Laura Magan, Tourism & European Projects Specialist, Momentum