Momentum Educate + Innovate has been shortlisted in the annual Chambers Ireland Sustainable Business Impact Awards in the Partnership with a Social Enterprise category. This category, which is sponsored by The Department of Rural and Community Development, recognises businesses engaging through collaborative means to increase the impact of social enterprise. The nomination acknowledges our work with Cill Ulta in the Donegal Gaeltacht, providing the guidance and expertise it needs to grow and continue its essential work in promoting food sustainability and the circular economy. Work that is helping to transform the region.
Momentum Educate + Innovate supports Cill Ulta with this strategic expansion planning and funding securement. Together they are working with the aim of developing a flagship regional bioeconomy hub of climate action-focused enterprise, innovation, applied research, commercialisation and learning. Of course, the Irish language is a key part of the USP of the project, although Momentum's prowess in that regard is still a work in progress!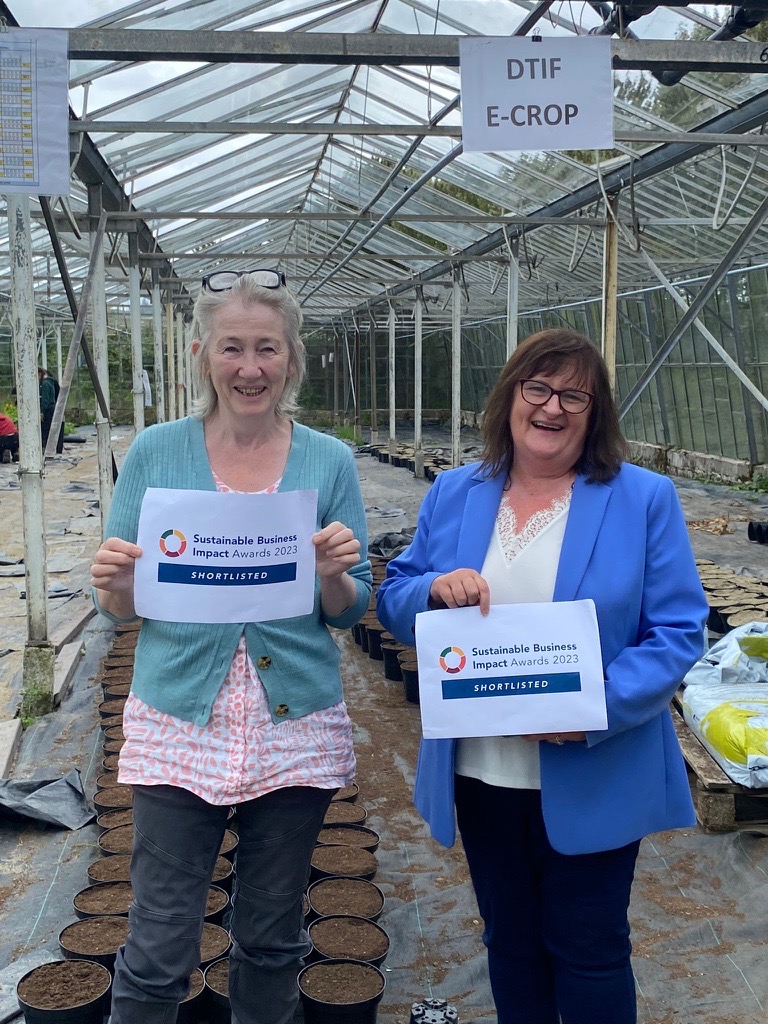 While community-focused, the hub has the backing of a multi-agency partnership led by Udáras Na Gaeltachta. It is clear that the unique ecology of the Cill Ulta site and its reach across the region to agricultural and fishing practices is already highly valued with research partnerships with UCD, Teagasc, and ATU in place.  The new hub building is currently at the design and planning stage but, when complete, will bring sustainable knowledge-based jobs to the area by providing the infrastructure for biological and technological entrepreneurial talent and innovations within the regional bioeconomy to drive sustainable economic, cultural, social and ecological innovation, creating jobs, learning and research opportunities.
According to Orla Casey, Founder of Momentum Educate + Innovate, Cill Ulta is making a truly sustainable impact and puts more back into the environment and society than it takes out.  It also is part of Momentum's CSR Payback to society. "We have contributed literally hundreds of hours to this project. Social Responsibility is part of our core ethos. Over the years, we have contributed (staff time, knowledge, and funds) to support a wide range of causes and community initiatives such as Cill Ulta that nurture and sustain our local communities."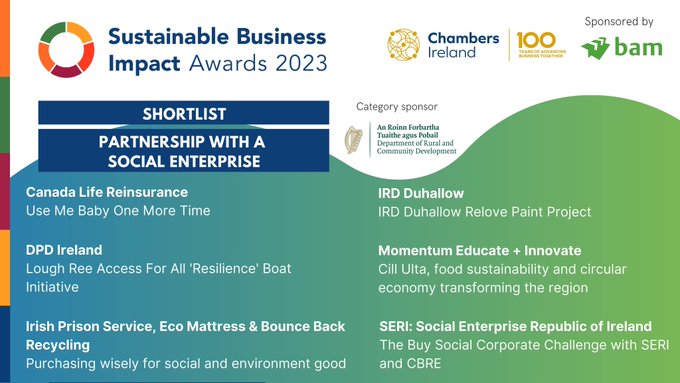 The Chambers Ireland Sustainable Business Impact Awards showcase best practices in sustainable development and social responsibility undertaken by companies of all sizes across Ireland. The UN's Sustainable Development Goals are at the heart of these awards, celebrating sustainable business practices and championing Chambers Ireland's alignment with the goals.
The awards take place on Thursday, 14th September 2023 in the Crowne Plaza Hotel. To be nominated by the Cill Ulta team is a great honour.