Local food businesses, primary producers or suppliers based in County Leitrim, we are delighted to announce that we are working on the first ever Leitrim Food Directory and Sourcing Guide and we would love you to apply to be included. The Leitrim Food Directory and Sourcing Guide is a Taste Leitrim initiative from Leitrim Local Enterprise Office and Leitrim County Council which will help connect restaurants and the retail sector with our local artisan food and drink producers and the wealth of wonderful produce on our doorstep in the county.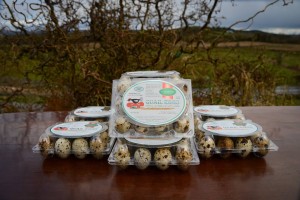 The aim is the directory, which will be launched in September is to promote the use of local ingredients and local food. Bord Bia tells us that local food is also a key consumer trend with two thirds of consumers reporting that it is important to purchase local food products and do so at least once a week. They buy local because they believe they are supporting the community and that local food is fresher.
From farms to butchers, organic growers to sourdough bakers, small batch producers of preserves, sauces and dressings to local honey producers and chocolatiers, sushi and fresh seafoods to dairy ice-cream, kefir and cheese, to craft beers and gin distilleries and coffee –  we have a wealth of produce that we want to bring to the fore on menus across Leitrim and further afield.
We would love if you could also share this post with any new start up food businesses or growers based in the County that you may be connected with.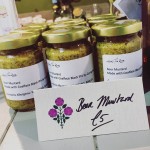 Thanks to Leitrim Observer for their publicity for this initiative. The Sourcing Guide is one of key actions to be launched in September as a follow up to the recently launched Leitrim Food Strategy 2017-2021. Other actions include the launch of the Taste Leitrim network and the publication of a Taste Leitrim Visitor Trail brochure. Momentum Consulting is now working on compiling the Sourcing Guide. For further information please contact Gillian on 071 9623500.