In this blog post we are going to tell you more about the Restart + Communities project. Communities were always a driving force in the localities but during Covid-19 they have proved to be the backbone of society. They have supported the vulnerable living in their areas, we have seen meals being cooked, shopping being delivered, friendly phone call services, and so much more. All done with a smile and a good heart.
Before the pandemic Momentum went to visit some community groups in our area. One of the places we visited was Café Fia in Coolaney in Co. Sligo. Coolaney is a rural village in South Sligo, nestled at the foot of the Ox Mountain range. It's a pretty location with a stunning riverside walk and has won numerous awards in the Tidy Towns competitions. It's also home to the National Mountain Bike Centre – another site we visited with Restart+ Communities.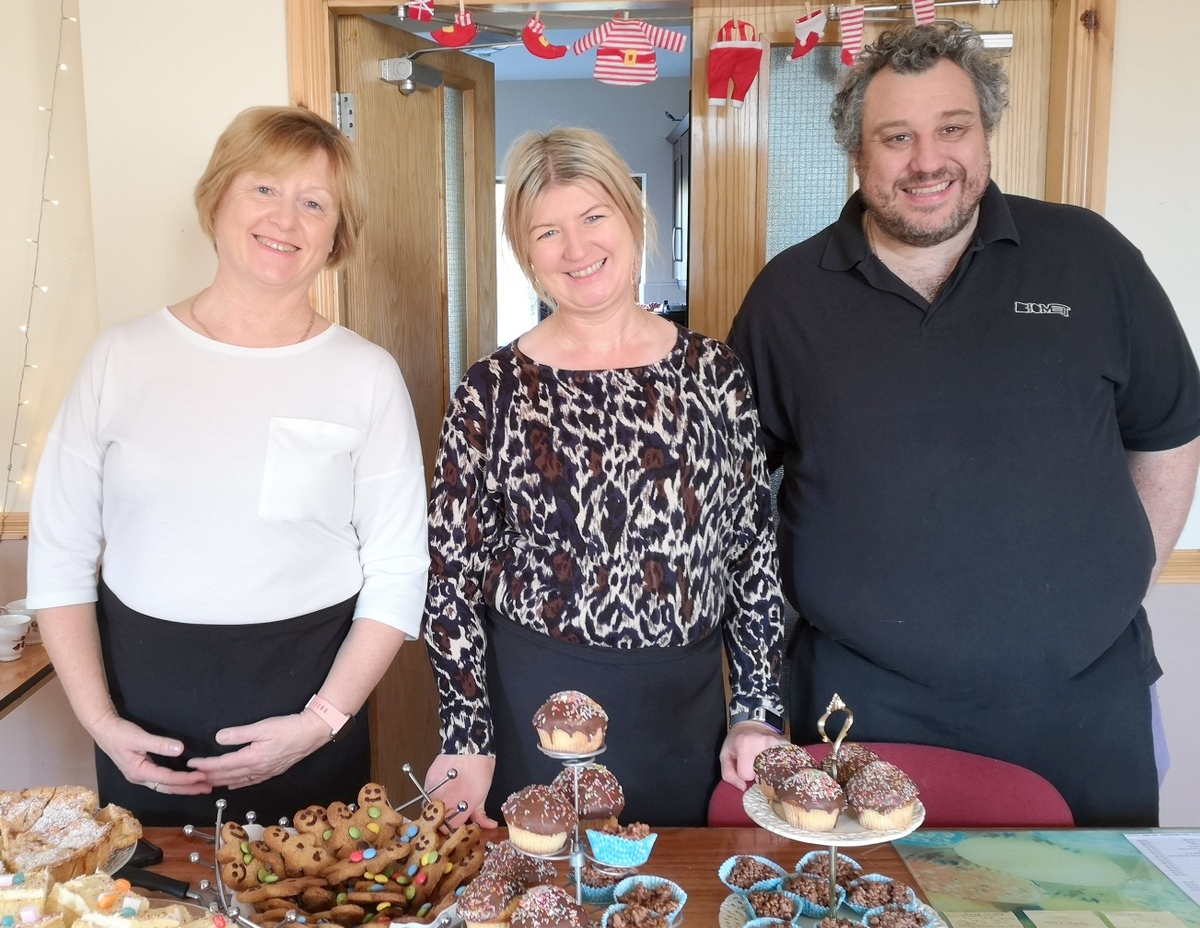 Café Fia was started as a pop-up community cafe by local residents who saw a need for a café in their village. After several years of hard work, fund raising, and pop-up cafes, Café Fia now has a permanent home. You can watch the video featuring Joseph Fogarty from the Café group on the link below. This will give you an insight into the issues faced in this project, and the highlights:
[youtube https://www.youtube.com/watch?v=GevFhb6jw3Q&w=560&h=315]
We also spent a lot of time with our good friends in The Food Hub. This is a best practice food production and education facility based in Drumshanbo. Co. Leitrim. Since its establishment in 2004, it has emerged as Ireland's premier artisan multi-tenant food production enterprise centre, established by a social enterprise. We interviewed both Fergal and Noel McPartland and they told us how a community group was at the forefront of this establishment, turning the former Lairds Jam Factory into a state of the art facility. You can find out more about The Food Hub here: http://thefoodhub.com/
In the Restart+ Communities project we have worked together to create innovative learning tools and resources which equip leaders of community groups, public authorities and educational institutions with the knowledge and skills needed to adopt a transformative approach to community reactivation. Over on the website you will find lots of information that will help in your own community. http://www.restart.how/
RESTART+ Communities is for you if you are:
an aspiring community leader, who wants to bring about change to your peers but needs additional training.
a policy maker, who envisions a synergy in the efforts to reinvigorate the community through strengthening regional alliances for community growth.
a VET provider, who is passionate about helping your community leaders develop themselves through open education resources.
The Restart+ Communities Toolkit will introduce you to the benefits of a Community Alliance and take you through a Step-by-Step process on how to build your alliance. This has been downloaded over 400 times and provides invaluable information: https://www.restartcommunities.eu/toolkit-en/
Also check out the self-assessment tool, an instrument designed to help you to think about the strengths and needs of your community, as well as assess your own skills in relation to community regeneration. https://www.restartcommunities.eu/self-assessment/
This fantastic project culminated in a multiplier event where Susan Hayes "The Positive Economist" joined community groups from all over Europe to put the spotlight on sustainable and scalable solutions. We also enjoyed a week of training, including masterclasses in funding and placemaking.
Restart Communities is an EU Erasmus+ project bringing together project partners and experts from Ireland, Portugal, The United Kingdom, Romania and Northern Ireland.
This project aims to increase the knowledge and understanding of small communities alongside giving them access to high quality training on the "how to" of regeneration.