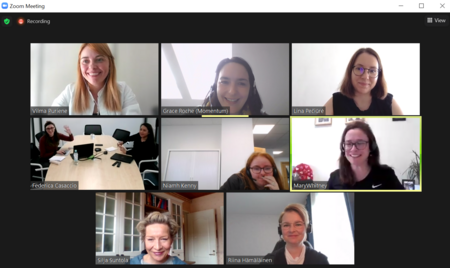 As we come to the end of our Creative Communities First project, we will take a look at the fantastic resources that have been produced as part of the project. The main aim of the project was to support HEI educators to digitally transform their teaching methods to rejuvenate the small, local, creative communities in the process.
The Creative Communities First Project Partners have produced the following resources:
IO1 – CCF DIGITAL OPEN INNOVATION AND EDUCATION PLATFORM – our high-performing digital education ecosystem which promotes and facilitates e-service learning and will enable European collaboration and international best practice between the HEI sector and creative industry communities.
IO2 – GUIDE TO THE SUSTAINABLE AND REGENERATIVE DEVELOPMENT OF EU CREATIVE ECONOMIES AND COMMUNITIES POST COVID19 – our guide will provide creative industries communities and those who support them (e.g., HEI sector) with rigorously researched, up-to-date knowledge on the impact of the COVID19 crisis on creative economies and 30 transferable solutions which can be deployed to sustainably develop and regenerate creative communities post crisis.
IO3 – HEI PEDAGOGIC FRAMEWORK AND ONLINE HACKATHON GUIDE FOR CCF E-SERVICE LEARNING – our framework and hackathon will provide a transferable and replicable model of HEI led immersive e-service learning (facilitated via the CCF DOIP and online hackathons) which has the power and potential to rejuvenate small, local, creative communities adversely impacted by the COVID19 crisis.
There is an extensive Open Learning Platform, containing blogs, podcasts, videos, case studies and more: http://www.creativecommunities.eu/open-learning-platform/
We'd like to thank our project partners for their hard work on this project: Vilneus Tech, ACEEU, Southeastern Finland University of Applied Sciences Xamk, European E-Learning Institute, and the W8 Centre.
More information on Creative Communities First can be found on the project page HERE.